Soft
Baby Bolster Pillow
Tumble-free bolster pillows in 100% cotton for safer naps & sound sleep for the both of you.
Soft
100% Cotton
Machine Washable
Starts at ₹ 849₹ 999
SHOP NOW
Super Soft
Baby Crib Fitted Sheet
A perfectly snug fit for your baby mattress, with elastic sheet & adjustable drawstring
Super Soft
Elastic Corners
Machine Washable
Starts at ₹ 722₹ 849
SHOP NOW
Soft
Baby Head Pillow
Supportive pillow that evenly distributes the pressure on your baby's head. This helps in the development of a perfectly round head.
Soft
Super Supportive
Machine Washable
Starts at ₹ 424₹ 499
SHOP NOW
Firm
Baby Mattress
Firm and super supportive baby mattress, guaranteed to give your baby the most peaceful sleep through the night.
Firm
Super Supportive
Waterproof Fabric
Starts at ₹ 2,549₹ 2,999
SHOP NOW
Why should SleepyCat be your next mattress?

4.8 stars
The internet's most loved mattress (Zie's too!).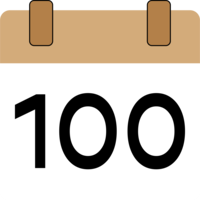 100-night free trial
Rest easy. If our mattress isn't a match, return it within 100 days.
Serving across 30,000+ pincodes
with direct-to-doorstep delivery
Learn more about the power of rest