Sleep soundly with SleepyCat

10 Year Warranty
For all our mattresses only - The Ultima, The Original, The Hybrid Latex, and the Baby Mattress

1 Year Warranty
Applicable on All Beds, All Bedding, All Pillows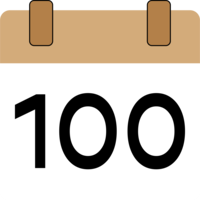 100-Nights Trial
On all our mattresses - The Ultima, The Original and The Hybrid Latex

No Cost Emi
Pay zero interest with our flexible financing options

Free Shipping
Now delivering across India. We serivce 30,000 + pin codes
SleepyCat Adult Mattress – Refunds and Returns
Refunds and Returns
If you're not completely satisfied within 100 nights of sleeping on your new SleepyCat mattress you may return it and you are entitled to a full refund. Products must be in a donatable condition to be eligible for return (e.g., no stains, tears or other soiling including odors) Once you have purchased your SleepyCat you have up to 100 days to request your return. Returns for website purchases must be made directly via our website, through email on info@sleepycat.in Refunds will be made via the same payment method used to order the mattress We will be sending you packaging material with documents for the reverse pickup and your original mattress will be scheduled for pick up within 7 working days of receiving the 'return' or 'refund' request with the information we require. Please note, the collections can take up to 5 business days. If there are any cancellations after dispatch of the order, a fee for logistics will be charged to the customer depending on the product and case at hand. In case of receiving a damaged product please inform our customer service team within 3 days of product delivery by calling us on 
+91 85880 52247
or send us an email to 
info@sleepycat.in
Terms and Conditions
100 Nights Trial is applicable for the first 100 nights from the date of delivery. In case of a swap between different models, the 100 Nights trial will be still calculated from the day your product is delivered.
100 Nights Trial is applicable only on standard size mattresses and not available on custom size mattresses.
Cancellations are not allowed on custom size mattresses.
100 Nights trial Policy is not applicable on orders the have been placed via Flipkart and Paytm.
For a full refund, you may decide to return the mattress any time before the end of 100 nights.
Return and Refund on 100 Nights Trial offer will not be applicable if the product falls under an exception to Return/Refund under 100 Nights Trial.
Our 100 Nights Trial offer applies only to the original purchaser of genuine SleepyCat mattress purchased from www.sleepycat.in or any other website authorised by SleepyCat.
Like any relationship, one has to date before marrying! We ask you to give your SleepyCat mattress a fair trial for a minimum of 2 weeks. Research shows that it takes just about that much time for your body to start adjusting to any new mattress!
We will need photographic proof of the product from your end while opting for a return. We may cancel the request if you fail to provide substantial proof.
The final decision on refund under 100 Nights Trial offer will be made by Sleep Management / SleepyCat. The company reserves the complete right to refuse any request claim if it doesn't fulfill the Terms and Conditions of the 100 Nights Trial Offer.
Disputes, if any, are subject to Kolkata jurisdiction only.
Exceptions to Return/Refund under 100 Nights Trial
There should be no sign of dirt or damage on the mattress.
The 100-nights trial does not cover the exchange of your mattress due to an incorrect size ordered by you.
This policy is limited to one mattress or one smart base return per household per year.
This policy is not applicable on the Baby Mattress or accessories.
Warranty
The 10-year limited warranty begins at the date of purchase and is valid up to 10 years from the date of purchase. In case of a manufacturing defect covered by the warranty within 1 year of purchase, the mattress will be repaired or replaced with a then-current comparable model and size of the mattress. In case of any manufacturing defect after the first, either a repair or in case if a repair is not possible, a Prorated Credit Settlement will be applicable. This means for every year you own it, you would receive less and less credit. It is also suggested that mattresses be replaced every 8-10 years for hygiene purposes.
The warranty covers
Visible indentation or sagging of the mattress greater than 2.54cm (1 inch) and not resulting from improper use, an improper bed, bed base or foundation.
Please note a + or – 15 mm variation in length, width and thickness is in the tolerance limit and can also be subjective to individual measurements taken from the center of the mattress.
A manufacturing defect in the cover zipper. This does not include breakage of the zipper from improper or manhandling of the zipper.
Any physical defects in the material or workmanship, subject to limitations described in this warranty
The warranty does not cover
Issues that result from normal wear and tear or improper use are not subject to this Limited Warranty. The intended use of your mattress is for sleeping, resting and laying on; any other use of this mattress shall be considered the misuse of the mattress and will void your Limited Warranty. Exclusions from the Limited Warranty include but are not limited to normal wear and tear. Any improper use of the mattress.
Minor imperfections such as slight cosmetic flaws.
Stains, tears burns and discoloration that occur over time and/or are caused by the customer. Indentions, sagging or body indentions less than 2.54cm (1-inch) deep.
Personal opinions or preferences regarding the softness, firmness or attributes of a mattress.
Any mattresses purchased or acquired used, resold, gifted or anyway not in possession of the original owner. Any mattress purchased from a non-authorized SleepyCat distributor.
Physical damage to a mattress caused by the customer.
Allergies or sensitivities to fabrics or materials.
Damage caused by animals, rodents or children.
Naturally occurring aromas from foam, cotton or other materials.
A normal increase in softness of the foam pressure-relieving material which does not affect the pressure-relieving qualities of the Mattress
Care
Cleaning – Use a soft, damp and clean cloth using small circular motions to clean. You may use light fabric cleaning products. Please DO NOT machine wash or machine dry the mattress cover.
Placing a new mattress on an old foundation: may not provide sufficient support. It may appear that the mattress is sagging when it is actually the foundation that supports the entire mattress that is faulty.
Bending the mattress or its corners in any circumstance is not recommended and might damage the Foam.
Always protect the mattress from water and other liquids