Sleep soundly with SleepyCat

10 Year Warranty
For all our mattresses only - The Ultima, The Original, The Hybrid Latex, and the Baby Mattress

1 Year Warranty
Applicable on All Beds, All Bedding, All Pillows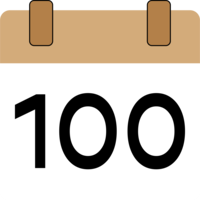 100-Nights Trial
On all our mattresses - The Ultima, The Original and The Hybrid Latex

No Cost Emi
Pay zero interest with our flexible financing options

Free Shipping
Now delivering across India. We serivce 30,000 + pin codes
SleepyCat Ohayo Beds – Refunds and Returns
Refunds and Returns
Ohayo bed is a non-returnable product, however you can replace pieces within 7-Days which is applicable if – the product is damaged, there is a manufacturing defect, you have received an incomplete bed base or there are missing parts or you have received the incorrect product The time frame starts from the date the product was delivered as per the confirmation received from our logistics team or courier partners. Please send us 2 images (one of the damaged part and one of the entire product) to ascertain the reason for replacement. The replacement-returned product should be in its original packaging, and in the same condition as you received it. Please ensure that all tags, peripherals, freebies and accessories are intact The Easy Replacement Policy at SleepyCat is absolutely hassle-free. Once validated, we will pick up the product. All you need to ensure is that you send us an image of the product on time. Item cannot be replaced for any reasons other than following: Damage / Manufacturing defect/ Expired product & In-correct product. For other category-wise exclusions, please refer to product wise returns policy In case of receiving a damaged product please inform our customer service team within 3 days of product delivery by calling us on 
+91 85880 52247
or send us an email to 
info@sleepycat.in
Warranty
The Warranty Covers
the Ohayo bed base comes with a 1 year ( 12 months ) warranty that covers any deformation of wood, or any cracks or joint from the joinery
The Warranty Does Not Cover
The warranty does not cover damages due to the usage of the product beyond its intended use and wears & tear in the natural course of product usage. In response to seasonal climate variations, hardwood will contract and expand throughout the life of the product and is thus not warranted for this purpose. Other issues related to the natural characteristics of wood are not defects and not covered under warranty, In addition, any claim for seasonal splits, joints opening is limited to 12 months from the time of purchase.
Care
To protect your bed from fading, avoid keeping your furniture next to windows and other places where it can be exposed to direct sunlight.
Avoid placing holt items like a burning candle, hot utensils or irons on the bed as it may affect its life.
Clean the bed gently using a sightly damp cloth; using a rough rag and pressing it hard against the wood might lead to minor scratches.
In case of a spill on the furniture, never try to wipe it as it will spread the spill and hamper the polish, instead just blot the spill.
To protect your bed from moisture, avoid placing it in direct contact with damp walls. We recommend wiping the moisture promptly with a dry, soft & lint-free cloth.
Pro-tip – the best way to clean your bed- Try mixing a weak solution of water and dishwashing soap. Dip a soft cloth in the solution, wring it out and wipe the entire piece. You want a damp cloth, not a wet one. Don't saturate the wood, and rinse your cloth often.