Sleep soundly with SleepyCat

10 Year Warranty
For all our mattresses only - The Ultima, The Original, The Hybrid Latex, and the Baby Mattress

1 Year Warranty
Applicable on All Beds, All Bedding, All Pillows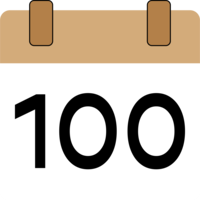 100-Nights Trial
On all our mattresses - The Ultima, The Original and The Hybrid Latex

No Cost Emi
Pay zero interest with our flexible financing options

Free Shipping
Now delivering across India. We serivce 30,000 + pin codes
Mattress in Kolkata
If you know someone who is a food enthusiast or an admirer of art and literature, then you'll be sure to find that Kolkata is one of their favorite cities to travel to. Music and Performing arts contribute to the rich cultural heritage of the city and that's why this across the city. But the excitement does not end there. From endless lanes filled with local delicacies to bustling streets that are a shopper's true delight, this city offers much more than one would expect. We all know how Kolkata loves to sleep peacefully , for our peaceful sleepycat's we are here to deliver mattresses in Kolkata.
After all the hustle and bustle, one would like nothing more than diving into the goodness of a comfortable mattress. But, buying a mattress in Kolkata is not as easy as it may sound. Those endless streets will be full of retails stores and local vendors trying to sell your mattresses that you frankly would not need. That's where all those wirelessly connect devices come in handy. Now, with a click of a few buttons, you can buy a mattress online and have it delivered to your place in just a couple of days. 
One such brand is SleepyCat. No matter where you are, you can Order a SleepyCat Mattress in Kolkata and have it delivered within 7 to 10 days without any hassle. This Gel memory foam mattress comes to you in a box and is easy to set up. Sleepy does not have any middle men or retailers that have their cut. These mattresses are shipped directly to customers at factory costs and with zero shipping charges.