Sleep soundly with SleepyCat

10 Year Warranty
For all our mattresses only - The Ultima, The Original, The Hybrid Latex, and the Baby Mattress

1 Year Warranty
Applicable on All Beds, All Bedding, All Pillows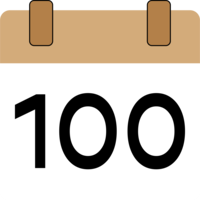 100-Nights Trial
On all our mattresses - The Ultima, The Original and The Hybrid Latex

No Cost Emi
Pay zero interest with our flexible financing options

Free Shipping
Now delivering across India. We serivce 30,000 + pin codes
Buy Online Mattresses In Mumbai
Mumbai is India's version of the Big Apple – New York. People from all over the country and even the world arrive in this city to live their dreams. 
With its ever-growing population and demand for basic necessities, you will not fall short of options when it comes to buying mattresses in Mumbai. Turn one corner, and you'll find local mattress vendors. Turn another corner, and you'll find retail outlets for big brands that offer luxury options. You can walk miles and go through endlessly cramped stores, but you'll only end up being more confused than before. If you're looking for a mattress  online that's right for you, you do not have to go through all the torture. In this age of technology, all you have to do is simply whip out your laptop or phone and look for top mattress brands online. You'll find ample online mattress brands. And right up there will be SleepyCat. The brand offers the best memory foam mattress in India that fits very comfortably within your budget. This completely orthopedic mattress offers the required back support. SleepyCat also has a 7-zone latex version that is made from 100% organic latex and provides accurate support and bounce to different parts of your body. 
With its precisely structured mattress options, quality assurance, and other features like a 30-night free trial and a 10-year warranty, SleepyCat is known as one of the best mattress brands online in India. Sleepy does not include any middlemen or retailers that have their own cut. The mattresses are shipped directly to customers at factory costs and with zero shipping charges. There is also an option for one–day delivery in Mumbai for customers, which means they don't have to wait for days for that perfect sleep. So, what are you waiting for?