Sleep soundly with SleepyCat

10 Year Warranty
For all our mattresses only - The Ultima, The Original, The Hybrid Latex, and the Baby Mattress

1 Year Warranty
Applicable on All Beds, All Bedding, All Pillows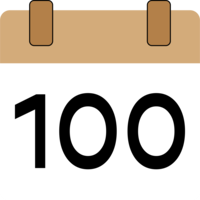 100-Nights Trial
On all our mattresses - The Ultima, The Original and The Hybrid Latex

No Cost Emi
Pay zero interest with our flexible financing options

Free Shipping
Now delivering across India. We serivce 30,000 + pin codes
How to choose the perfect mattress for a good night's sleep!
November 20, 2023 | Written by SleepyCat Team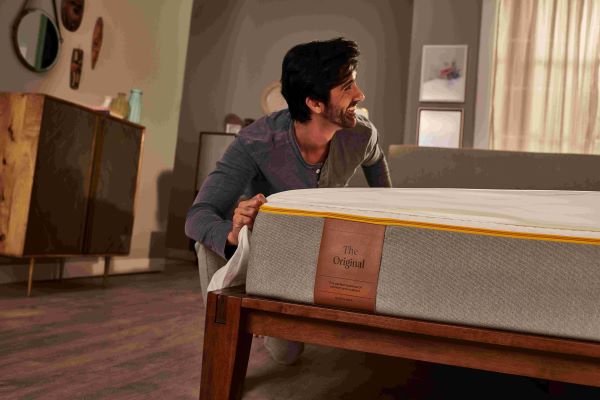 Quality sleep is the cornerstone of a healthy lifestyle, and your choice of mattress plays a pivotal role in ensuring you get the restorative rest your body needs. With a myriad of options available in the market, finding the right mattress might seem like a daunting task. Fear not! In this guide, we'll walk you through the essential factors to consider when choosing a mattress to improve your sleep quality.
Before embarking on your mattress-buying journey, take a moment to assess your sleep preferences. Consider your preferred sleep position, firmness level, and any specific issues like back pain or allergies. Understanding your needs will help you narrow down the options.
There are various mattress types, each offering unique features to cater to different preferences. Common types include:
Memory Foam Mattress: Conforms to your body shape, providing excellent support and pressure relief.
Do check out!
https://sleepycat.in/mattresses/original-mattress/
https://sleepycat.in/mattresses/plus-mattress/
Spring Mattress: Offers a traditional feel with the support of coiled springs.
Do check out!
https://sleepycat.in/mattresses/original-spring-mattress/
Latex Mattress: Known for its durability and natural materials, providing a responsive and breathable surface.
Do check out!
https://sleepycat.in/mattresses/latex-mattress/
Hybrid: Combines elements of memory foam, latex, and innerspring for a balanced feel.
Do check out!
https://sleepycat.in/mattresses/latex-mattress/
Here is a step by step guide which will help you pick the perfect mattress so that you can experience the best sleep of your life. The first step in doing that will be to: 
Consider Mattress Firmness:

Mattress firmness is subjective and depends on personal preferences and sleeping positions.

The general rule of thumb for considering mattress firmness is –
Soft mattresses are suitable for side sleepers.

Medium-firm mattresses cater to back sleepers.

Firm mattresses are ideal for stomach sleepers.
Always test the mattress firmness before making a decision. 
Body composition takes precedence in making an informed buying decision.

Your body weight can influence how a mattress feels. For example: Lightweight individuals may prefer softer mattresses for better contouring. Heavier individuals often find more support and durability in firmer mattresses.

Considering Motion Isolation for sleepers who don't like being disturbed.

If you share your bed with a partner, motion isolation is crucial to prevent disturbances from movements during the night. Memory foam and latex mattresses are renowned for their excellent motion isolation properties.

Keep your sleep temperature in check always!

Temperature regulation is vital for a comfortable sleep experience. Look for mattresses with breathable materials, such as gel-infused memory foam or latex, to dissipate heat and keep you cool throughout the night.

Check for Allergen Resistance:

Allergies can disrupt your sleep, so choose a mattress with hypoallergenic materials. Many mattresses now come with covers that resist allergens like dust mites and mold.
Consider Your Budget:
While it's tempting to splurge on a mattress, it's essential to set a realistic budget. There are quality mattresses available at various price points, so finding one that meets your needs without breaking the bank is feasible.
SleepyCat has a wide range of premium quality and budget friendly mattresses catering to each and every kind of sleep preference. The Original mattress is a medium-firm mattress made with the AirGen™ Memory Foam for enhanced breathability. The Ultima Mattress which also comes with the upgraded AirGen™ Memory foam is medium-soft in firmness, it provides you with premium hotel-like comfort while keeping your 4 degrees cooler. Our Original Spring Mattress is the perfect option for those who prefer undisturbed sleep as it comes with quilted soft touch fabric and memory foam and exceptional motion isolation. Last but not the least, we have the SleepyCat Hybrid Latex Mattress, which is the perfect Orthopedic mattress and recommended for people who suffer from back pain.  
Investing in the right mattress is an investment in your health and well-being. By considering your sleep preferences, evaluating different mattress types, and factoring in important aspects like firmness, body weight, and temperature regulation, you can make an informed decision that will undoubtedly contribute to a good night's sleep. Sweet dreams!