Sleep soundly with SleepyCat

10 Year Warranty
For all our mattresses only - The Ultima, The Original, The Hybrid Latex, and the Baby Mattress

1 Year Warranty
Applicable on All Beds, All Bedding, All Pillows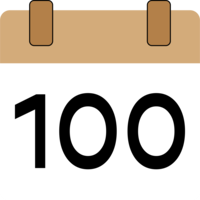 100-Nights Trial
On all our mattresses - The Ultima, The Original and The Hybrid Latex

No Cost Emi
Pay zero interest with our flexible financing options

Free Shipping
Now delivering across India. We serivce 30,000 + pin codes
Sleeping Problems: New Parents and Possible Solutions
October 25, 2023 | Written by SleepyCat Team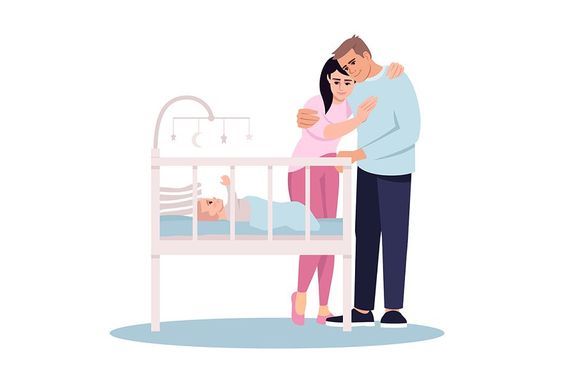 Attention, all super-busy parents and soon-to-be parents! You're juggling late-night feedings, diaper changes, and the sweet chaos of parenting, that often leaves you wondering "What is sleep?" But fear not! In this blog, we're dishing out tips and tricks for both you and your little bundle of joy to catch those much-needed Zzz's. 
New Parents: Welcome to Sleepless Nights
Let's face it – new parents and sleepless nights often go hand in hand. Those early days with a baby can lead to sleep-related chaos, but there's a way to navigate through it all and come out on top.
1. Teamwork:
 The golden rule – share the load. Team up with your partner to alternate late-night feedings, diaper changes, and those soothing sessions that sometimes feel endless.
2. Embrace Catnaps:
 Sleep when the baby sleeps. Yes, it's easier said than done, but even a quick 20-minute power nap can give you the boost you need to proceed through the day and not end up looking like a zombie.
3. The Comfort Factor: 
Picture a cozy room with soft lullabies playing in the background, dimmed lights, and a mattress so comfortable you can't resist it – that's where SleepyCat shines! As their mattresses will have you and your baby both sleeping like one too. 
 Baby's Sleep: From Newborn to Naptime
Babies, especially newborns, have their unique sleep challenges. Their ability to sleep well largely depends on the sleep environment you create for them.
1. The SleepyCat Baby Mattress:
When it comes to baby mattresses, quality is paramount. The SleepyCat Baby Mattress is designed to offer your little one the comfort and support they need for a restful night. Our baby mattress has been designed keeping in mind that the muscles and bones of the baby are able to fully develop and henceforth this firm mattress is what should be on your priority while getting a mattress for your bundle of joy.
3. Bedtime Rituals: 
Consistency is key. Establish a regular bedtime routine that includes a warm bath, a gentle massage, and soft, cozy bedding. It's like a soothing sleep spell.
Why Choose SleepyCat?
If you're thinking about upgrading your mattress, SleepyCat has got you covered. They offer an array of fabulous mattresses to choose from, each promising a night of sweet dreams. Let's dive in:
For those backaches that can be caused by even sleeping in a certain position so that you don't wake your baby up, the Hybrid Latex Mattress provides 7 zone support and is a marvel for any orthopedic pain. Whereas on the other hand our bestseller the Original mattress now upgraded with AirGen™ Memory foam ensures enhanced breathability so you sleep comfortably all night long
Conclusion
In the adventure of new parenthood, quality sleep is a treasure worth its weight in gold. Those late-night feedings, endless diaper changes, and lullabies that play on repeat often make us wonder if we'll ever enjoy a full night's rest again. But the truth is, there are ways to improve your sleep quality and create an environment that's conducive to sweet slumber for both you and your precious little one. As we wrap up this journey through the land of sleep, let's not forget that SleepyCat with a lineup of quality mattresses designed to provide maximum comfort and ensure you enjoy a night of sweet dreams, has something for everyone in your family. For you, the sleep-deprived hero of this story, SleepyCat offers a range of adult mattresses that cater to all your sleep needs. From memory foam to orthopedic support, you'll find yourself transported to dreamland in no time, sinking into a world of comfort.
Now, let's not forget your precious little one. Meet the SleepyCat Baby Mattress – a safe, comfortable, and hygienic choice for your baby. Designed with the same attention to detail and quality as the adult mattresses, it ensures your baby gets the best possible start in life, including a good night's sleep.
So, here's to you and your baby getting the rest you both deserve. Sweet dreams and happy parenting!