Sleep soundly with SleepyCat

10 Year Warranty
For all our mattresses only - The Ultima, The Original, The Hybrid Latex, and the Baby Mattress

1 Year Warranty
Applicable on All Beds, All Bedding, All Pillows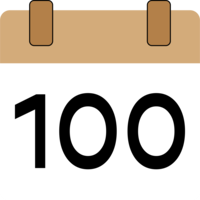 100-Nights Trial
On all our mattresses - The Ultima, The Original and The Hybrid Latex

No Cost Emi
Pay zero interest with our flexible financing options

Free Shipping
Now delivering across India. We serivce 30,000 + pin codes
Supercharge Your Afternoon Work Slump With A Nappuccino
March 2, 2021 | Written by SleepyCat Team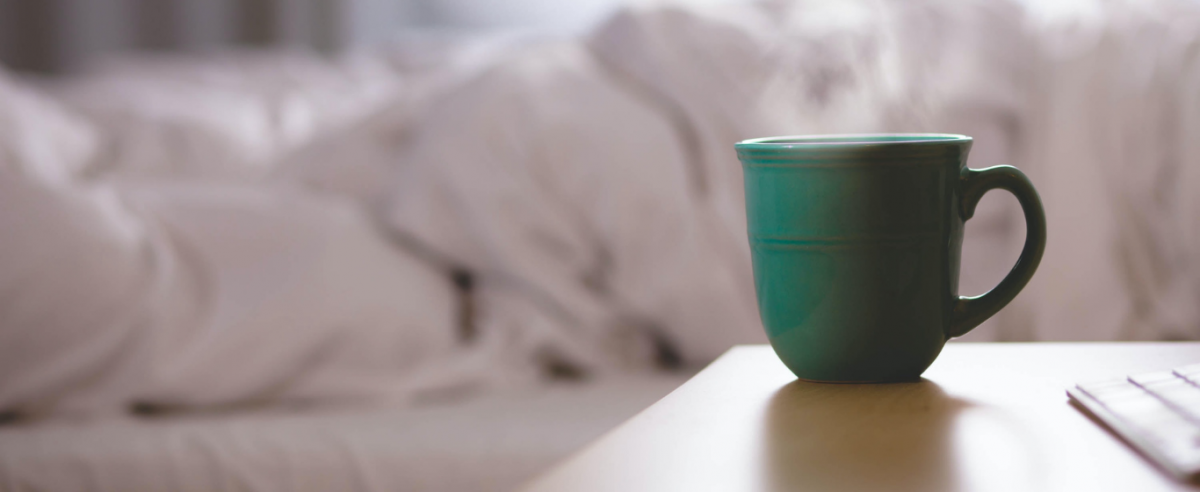 There are two ways to wake yourself up from an afternoon work slump –
Have coffee
Take a nap
But here's the deal. While both of these work, neither of them is ideal. At least on their own.
Combine them together though and you may just have an ironclad way to put the sleepy blues of the afternoon behind and supercharge your day.
How can coffee and a nap work together, you ask?
Well, that's what the nappuccino is all about, people! Oh, don't scratch your head wondering what a nappuccino is! You know we're about to explain it to you. Along with pointers too on how you can do the nappuccino yourself!
So let's get rolling!
What's a nappuccino?
Well, not a flavor of coffee you can buy off your local Starbucks for sure!
A nappuccino can be described as a 20-minute power nap one takes right after downing a cup of coffee.
Also known as coffee nap, it has been touted as one of the best remedies to wake yourself up and maximize alertness. Way more effective than either of these alone.
How does a nappuccino work?
Get ready for a science lesson!
To understand how a nappuccino works, you'll have to get to the bottom of how caffeine affects your body and brain.
Let's dive in!
Once you down a cup of coffee, it's absorbed by your gut, passing through your bloodstream and eventually landing in your brain. When it's there, it lodges itself into receptors that are typically filled by adenosine.
Defined as a byproduct of the activity that takes place in your brain, adenosines, when they increase, plug themselves into the same receptors as caffeine, causing you to feel sleepy. But when caffeine comes in the middle, adenosines lose their power. Thus, leading to that post-caffeine alertness.
But here's the thing, caffeine is unable to block all these receptors. Rather it vies for the maximum spots with adenosine, thus occupying a handful of them but not all.
This is where a nappuccino steps in to act as a miracle worker! When you doze off immediately after sipping on a cup of coffee, naptime ensures all your brain receptors are clear of adenosine. And that is how you gain complete alertness!
Something to note here:- 
this only works if you nap for around 15 to 20 minutes immediately after coffee. Sleep for longer and your brain will enter into the deep sleep stage, and waking up from that won't be easy.
Luckily, a short nap doesn't cause sleep inertia. Plus, coffee only takes about 20 minutes to show its effect on you! So it all works out pretty neatly.
What do studies say?
A handful of studies back up the effectiveness of a nappuccino!
According to a couple of studies, researchers discovered that when participants took a nappuccino, they did better at a driving simulation test as compared to those who had only napped, or only had coffee.
Another Japanese study discovered that those who took a nappuccino right before giving memory tests performed better than those who either napped, had coffee, splashed water on their face or took light therapy. They also claimed they were less tired.
How can you do the nappuccino?
We bet by now you really want to do the nappuccino and are wondering how to go about it! Allow us to walk you through it.
Step #1: Drink a cup of coffee – it could be any kind, that's your choice as long as you know it wakes you up.
Step #2: Drink fast. You don't want the effects of caffeine to kick in before you nap.
Step #3: Take a nap immediately after drinking. Don't worry if you don't get sleep. Just being calm and relaxed with your eyes closed will do the trick too!
While you can easily do this on your desk in the office, if you're working from home, you can get a little comfy. We suggest using an orthopedic mattress so you also get rid of those aches and pains, which worsen the mid-afternoon work slump by a mile and a half.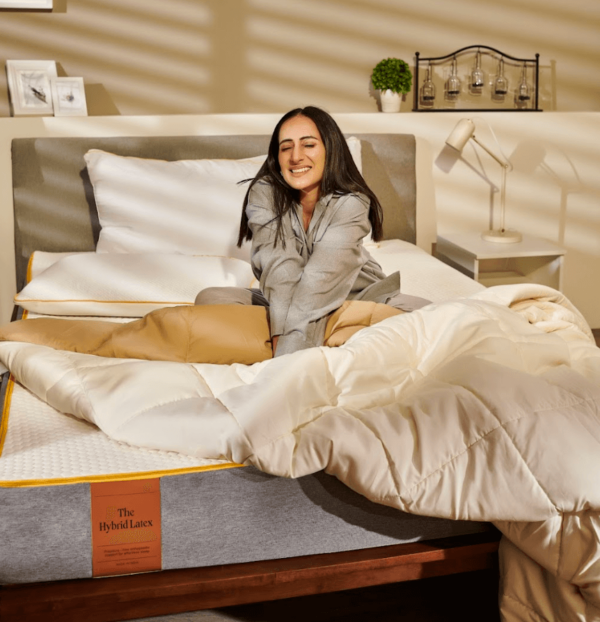 Well, you can always compare different orthopedic mattress brands and their prices to figure that out.
If you want an orthopedic mattress for back pain in particular (or for any kind of aches, for that matter), we recommend giving SleepyCat's Hybrid Latex a shot.
And that's it! We hope you enjoy your daily nappuccino!