Sleep soundly with SleepyCat

10 Year Warranty
For all our mattresses only - The Ultima, The Original, The Hybrid Latex, and the Baby Mattress

1 Year Warranty
Applicable on All Beds, All Bedding, All Pillows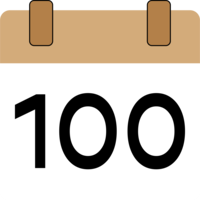 100-Nights Trial
On all our mattresses - The Ultima, The Original and The Hybrid Latex

No Cost Emi
Pay zero interest with our flexible financing options

Free Shipping
Now delivering across India. We serivce 30,000 + pin codes
Referral Program – Terms and Conditions
Program Details
Directions to take part in the referral program:
1. Login to Sleepycat website and go to My Account Page
2. Click on Referral Tab
3. You will see a coupon code that you can share with your friends and earn gift cards in return.
4. You can share the coupon code using social media share buttons on the page or you can write your friend's email in the box below and send the coupon code to them.
5. Once your referral places an order on the sleepycat website, you can start tracking the same in the referral tab, and we will also send you the gift card once all conditions are met.
Program Terms and Conditions
* Terms & Conditions apply
* Gift card can be availed only after the referred person successfully makes their purchase.
* Gift card will be sent to your email ID, within 24 hrs after the qualifying order is delivered to your friend.
* Offer valid only for new customers with a minimum purchase of Rs 12,000.
* Coupon is valid for up to 1 year.
* Discount offer for the referred person will be based current ongoing discounts and can be changed solely at the discretion of SleepyCat.
* Referrers must respect the spirit of the Program by only referring real individuals who meet the requirements of these Terms and Conditions. Referrers cannot refer themselves. For example, a Referrer may not create multiple or fake accounts with SleepyCat or participate in the Program using multiple or fake email addresses or identities.
Applicable Law
All sales and interactions with Sleep Management Private Limited shall be governed by and interpreted and construed in accordance with the laws of India. In case of any disputes with Sleep Management Private Limited/SleepyCat, the same shall be subject to courts/authorities/forums in Kolkata only.