Sleep soundly with SleepyCat

10 Year Warranty
For all our mattresses only - The Ultima, The Original, The Hybrid Latex, and the Baby Mattress

1 Year Warranty
Applicable on All Beds, All Bedding, All Pillows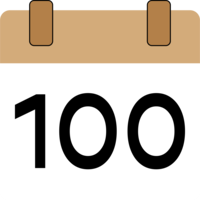 100-Nights Trial
On all our mattresses - The Ultima, The Original and The Hybrid Latex

No Cost Emi
Pay zero interest with our flexible financing options

Free Shipping
Now delivering across India. We serivce 30,000 + pin codes
Mattress in Chennai
It is a big struggle to buy mattresses in Chennai. There are streets full of various retail outlets that might offer your mattresses of all kinds. These stores will have multiple mattress options to choose each pilled with layer upon layer of material you frankly might have never heard or thought would exist so to buy Mattress in Chennai you can rely on us. But do you really need to spend hours carousing shop after shop to find the right mattress for you? We would rather suggest you take to the Internet and look for mattress brands online such as this one you're on right now, SleepyCat!
If you're looking best mattresses online, we can assure you that SleepyCat will not fall short of your expectations
SleepyCat mattresses are built to suit your exact needs. Select either from the Gel Memory Foam mattress option or take the natural route and go off the 7-Zone Latex mattress option made from 100% natural Latex. Either way comfort and a good night's rest is guaranteed. if you feel apprehensive of buying a mattress online, you can leave it to SleepyCat to put your worry to rest as they offer features like 30-nights free trial and a 10-year warranty. Sleepy does not have any middle men or retailers that have their cut. These mattresses are shipped directly to customers at factory costs and with zero shipping charges.
Now, doesn't that sound like a purr-fect mattress to come home to?