Sleep soundly with SleepyCat

10 Year Warranty
For all our mattresses only - The Ultima, The Original, The Hybrid Latex, and the Baby Mattress

1 Year Warranty
Applicable on All Beds, All Bedding, All Pillows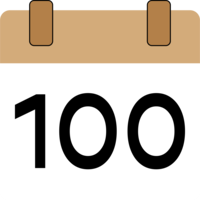 100-Nights Trial
On all our mattresses - The Ultima, The Original and The Hybrid Latex

No Cost Emi
Pay zero interest with our flexible financing options

Free Shipping
Now delivering across India. We serivce 30,000 + pin codes
Mattress in Hyderabad 
Shopping for many can be a cumbersome task. One has to spend hours and hours on so many options and not to mention the physical strain to go from shop to shop. Buying a mattress in Hyderabad is one such ordeal for many. There will be one vendor with 10 different options and you'll find 10 such vendors cramped in just one street. which means you'll be going through a hundred options in just that one day you saved for yourself over the weekend.Wouldn't make use of those handy gadgets lying around your house and take to the web for your mattress needs? Yes! You heard it. The internet is full of mattress brands online that offer convenient solutions.
One such brand is SleepyCat.
SleepyCat mattresses available online through their website. They have made mattress shopping easy for everybody by providing a simple Gel Memory foam based mattress that comes rolled in a box and is delivered to in 7 to 10 days. These mattresses are delivered right for the factory to your doorstep eliminating any middlemen or overhead charges. That means they come to you at factory costs! What's more, is that SleepyCat provides 30 nights trial and a 10-year warranty.
So, why do you want to spend hours trying to shop for a mattress from those endless streets! Just buy a mattress online in Hyderabad in the comfort of your own home.