Sleep soundly with SleepyCat

10 Year Warranty
For all our mattresses only - The Ultima, The Original, The Hybrid Latex, and the Baby Mattress

1 Year Warranty
Applicable on All Beds, All Bedding, All Pillows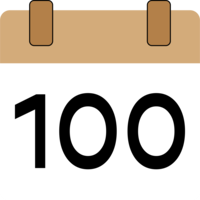 100-Nights Trial
On all our mattresses - The Ultima, The Original and The Hybrid Latex

No Cost Emi
Pay zero interest with our flexible financing options

Free Shipping
Now delivering across India. We serivce 30,000 + pin codes
7 Questions To Ask Yourself To Know Which Mattress Is Best For You
March 19, 2021 | Written by SleepyCat Team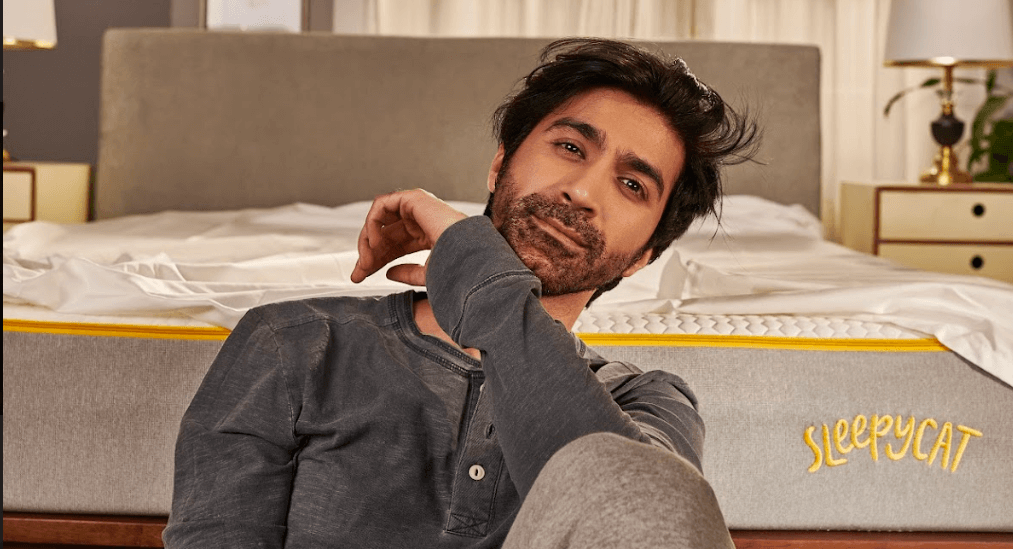 While it's good to have the freedom of choice, give a person too many options and confusion is bound to ensue.
The same holds true for mattress shopping. With a ton of varieties out there, it's okay if you find yourself scratching your head, wondering
'How do I know which mattress is best for me?'
To be honest, there's no definitive right or wrong answer to this question.
Since everyone's body and sleeping habits are different, the mattress which works for them will also be different.
However, as a general rule of thumb, it's wise to know the answers to a few questions so you can know for sure whether your mattress is best for you.
Q1. How old is my current mattress? 
Have you had the same mattress for so long that you can't even remember when you got it? Obviously then, your old mattress is not good for you.
Sleep experts recommend changing your mattress once every 10 years so you don't have to suffer the consequences of a dusty, old mattress. Yes, allergy is one of the side effects.
Now you might argue that your mattress is relatively new (say 5 years or so) and that you don't really need one.
Well, pause.
Wait a minute.
Are you getting the best sleep of your life on it? Because if not, stress and other factors aside, your mattress might be the culprit. This means you need one that's actually good for you.
Q2. What's my sleeping position? 
What's your sleeping position got to do with which mattress is good for your body? More than you think.
Every sleeping position requires a different kind of support, which only a specific type of mattress can provide.
For example, if you're a side sleeper, you'll do better with a mattress that is medium soft in firmness level. On the other hand, for stomach sleepers, an orthopedic mattress can prove to be ideal.
Similarly, if you're a back sleeper, it'll be best for you to slumber on a mattress that provides head to toe support. The same holds true for combination position sleepers.
Q3. Do I frequently wake up with aches and pains? 
Morning aches and pains are typically the results of a poor mattress that fails to support your sleeping position of choice.
But that doesn't mean you pick any new mattress to solve the issue.
Just like in the case of sleeping positions, you need to get yourself the right type of mattress to fix that morning pain in the neck. Or back. Or wherever.
If you suffer from chronic pains, you'll need a firm mattress with orthopedic support. Typically, memory foam mattresses are the right choice in such cases.
Q4. How does my body weight factor in? 
Since every mattress has a sinking quality, whereby it caves under the pressure applied by your body to better suit your body shape, you need to know exactly which one works for your weight.
So, the real question to ask is – which type of mattress is best for your body depending on your weight?
For light sleepers weighing below 60 kgs, a soft mattress will feel the most comfortable. Average sleepers weighing 60 to 80 kgs will do well with a medium firm mattress since it'll contour better to their body. If you weigh 80 kgs and above, a firm mattress will offer a limited sink and keep you supported.
Q5. What kind of mattress do I need – soft or firm? 
Preference aside, you should ideally get a mattress that actually provides you with optimum support.
Now whether that should be soft or firm depends on your weight, sleeping position and the aches and pains you experience (if any). Something we've already discussed at length in the above points.
Q6. What type of mattress should I be sleeping on? 
Mattresses come in many shapes and sizes. From memory foam to latex – there's a lot to choose from. Here's a brief idea of each so you know which one you should be snoring on:-
Memory Foam Mattress 
Made entirely of foam, these contour to your body, relieving pressure and providing motion isolation. Work best for side/tummy sleepers who share their bed.
Latex Mattress 
Made of natural latex rubber, these are best suited to people with allergies and aches and pains since they provide head-to-toe support. Back sleepers should get them.
Hybrid Mattress 
Combining the best of both worlds, hybrid mattresses with both soft and firm sides are best for young adults and single sleepers.
Spring/Coir Mattress 
The traditional mattress, spring or coir provides the right support for undisturbed sleep. They also have long-lasting durability and prevent sagging.
Q7. What's my budget? 
The size of the mattress, its type and its features can influence its price. So, it's wise to have a budget in mind before you purchase your mattress. You can then compare double bed mattress price lists, for example, to find out your perfect mattress match.
We'd caution against buying super cheap mattresses. They're generally not of good quality, won't solve any of the sleeping issues you face and will lead to a poor sleep experience.
Once you have the answer to all of these questions, you'll know which mattress is best for you
Finding the right best mattress for you can feel like finding a needle in a haystack. But once you have the answer to all of these questions, it'll feel as easy as 1-2-3!

Sign-up for offers & rewards!!
Get the latest updates, rewards, coupons & more
*Zie never spams, she swears!

Sign-up for offers & rewards!!
Get the latest updates, rewards, coupons & more
*Zie never spams, she swears!