Sleep soundly with SleepyCat

10 Year Warranty
For all our mattresses only - The Ultima, The Original, The Hybrid Latex, and the Baby Mattress

1 Year Warranty
Applicable on All Beds, All Bedding, All Pillows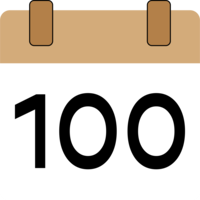 100-Nights Trial
On all our mattresses - The Ultima, The Original and The Hybrid Latex

No Cost Emi
Pay zero interest with our flexible financing options

Free Shipping
Now delivering across India. We serivce 30,000 + pin codes
Can you sleep 8 hours in 4 hours?
October 29, 2021 | Written by SleepyCat Team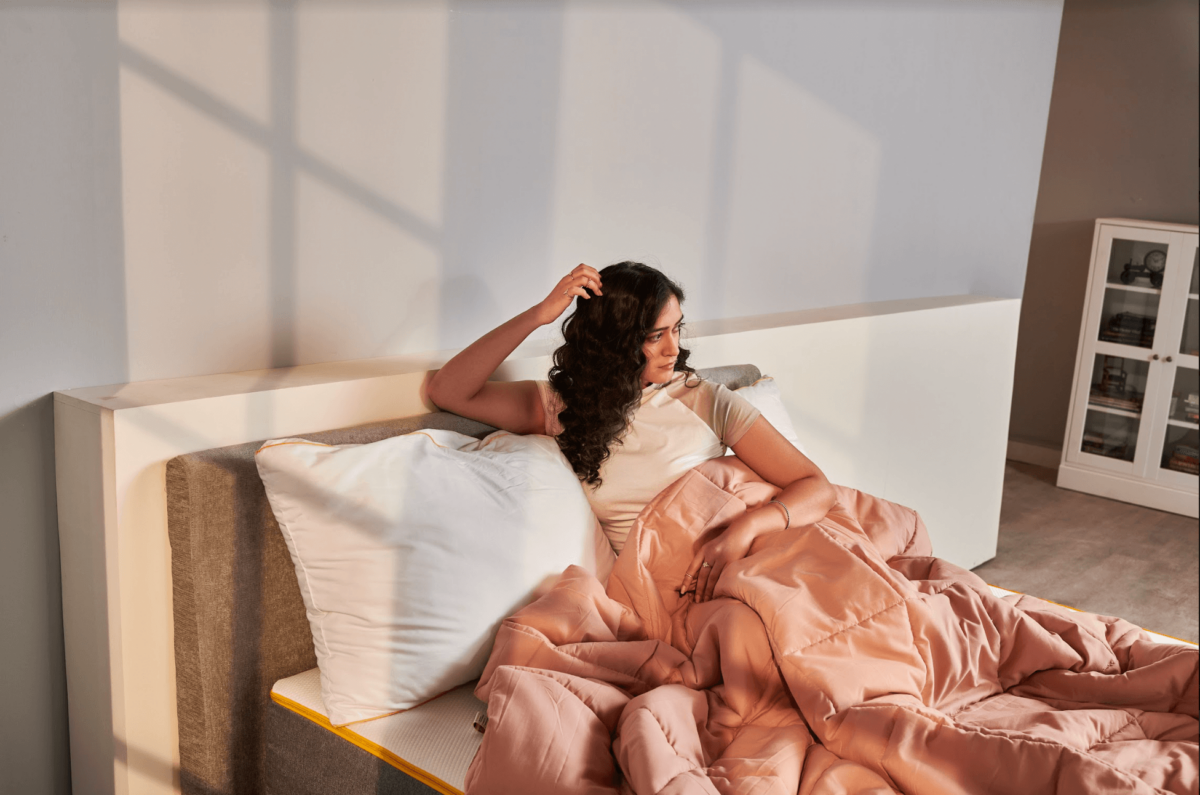 If you're here, it probably means the 24 hours in a day just aren't enough for you — you're looking for ways to stretch your days and shrink your "non-productive" hours. While hustle has its place, the bad news is that you can't sleep 8 hours in 4 hours, not unless you live on Miller's Planet from Interstellar.
There's no escaping the fact that we all need a good 6–8 hours of quality sleep (sorry new parents! You have our sympathies) to function so you don't feel spaced out, confused, and groggy through the day.
The good news is that you can improve your quality of sleep so you're refreshed even after just a few hours of shut-eye. How well you sleep depends on the environment you sleep in and what you do before you go to bed. (Keep reading to find out what to do.) This is temporary though and can't replace your nighttime REM sleep. Those reduced hours are going to catch up with you.
A 2018 study published in the Oxford Academic Journal found that sleeping less than the recommended amount of hours was equivalent to ageing your grey matter by 8 years. Bottom line? You need to sleep and sleep well.
The quality of sleep you get is as important as the quantity of sleep you get. If you've been feeling fatigued and tired even when you get 8+ hours of sleep, you're probably not getting enough quality sleep.
What does quality sleep feel like?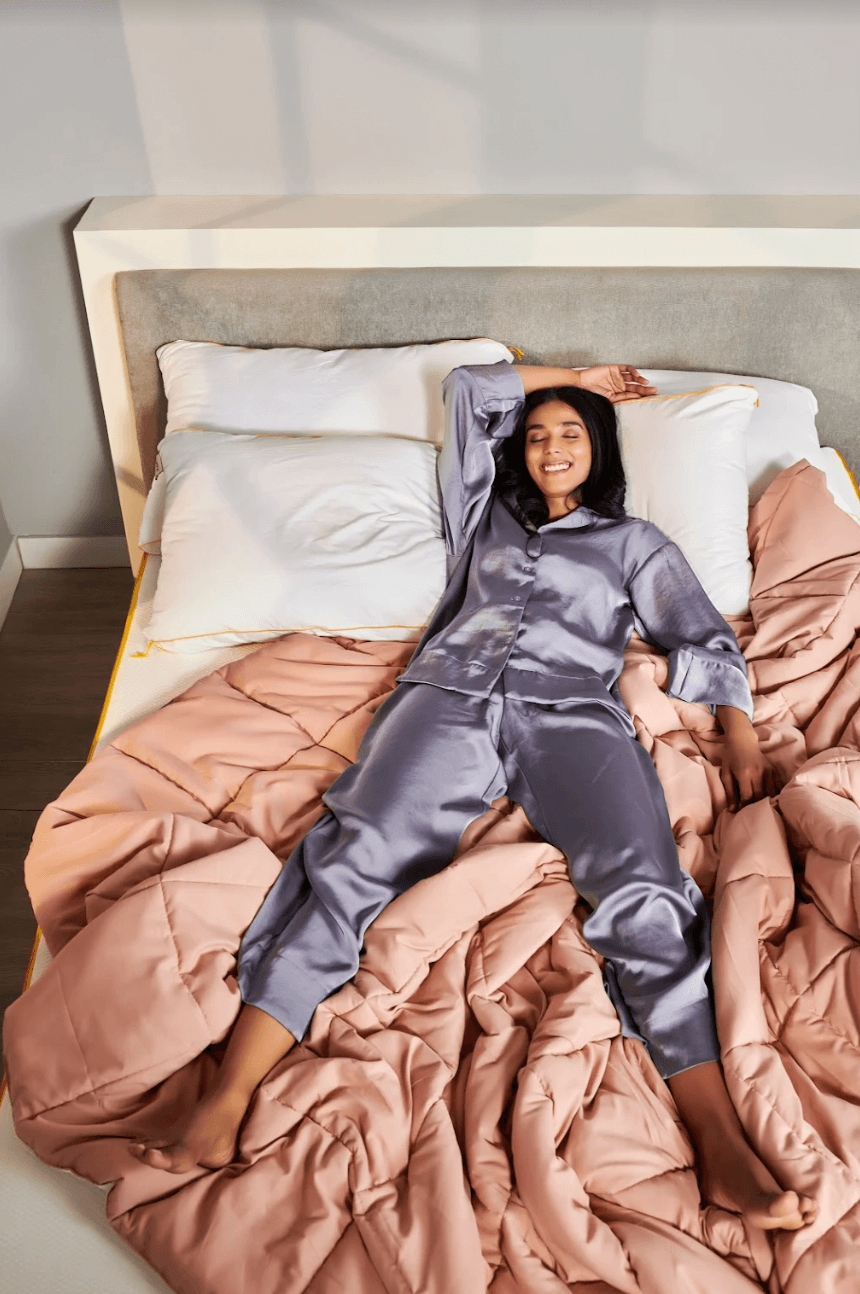 When you wake up, you feel well-rested, refreshed and ready for the day. When you have better quality sleep, you'll feel exactly like that, along with having better immunity, metabolism and better health overall.
People who have poor quality sleep, tend to show these signs —
Take more than 30 minutes to fall asleep.
Spend more than 15-20% of their time in bed scrolling, texting or watching instead of sleeping.
Have a tendency to wake up often during sleep.
Can't concentrate and feel drowsy throughout the day.
Nap and doze off often during the day.
How do I get quality sleep?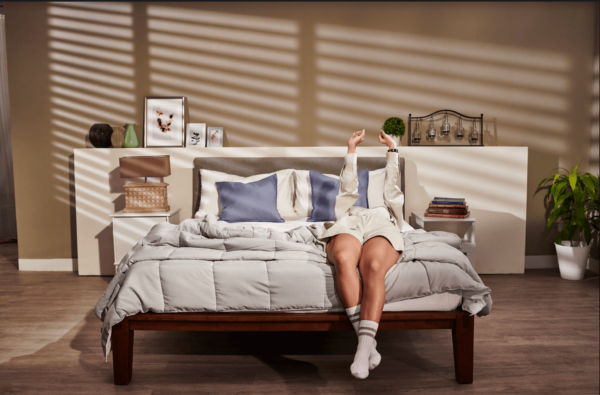 If the signs above have struck a chord with you and you want to improve your sleep quality, here's what you can do —
Set the mood: 
When you're in an environment where you don't feel relaxed and calm, you're not going to be able to fall asleep or even stay asleep. Make sure your bedroom is dark and quiet when you'd like to sleep. Light hampers our melatonin production (the sleep hormone). Choose the right mattress that helps you feel supported throughout the night and sleep essentials like a weighted blanket that help you stay calm and stress-free.
Ditch the screens: 
Everyone says it, and this time everyone is right. Poor quality sleep can be a direct result of that damned phone of yours. The blue light from our phones emits hampers the natural process of sleep (the circadian rhythm), and the funny reel with that song that's now stuck in your head will keep your brain engaged and stimulated, delaying your sleep. You're going to want to ditch the screens, including your television, laptop and phone screen at least 60 to 90 minutes before bed.
Get ready for bed: 
If your goal is to get a good night's sleep, you have to prepare for it, like most goals in life. So plan your activities before bed. Think –
Reading
Light stretching/Yoga
A warm, relaxing bath
Meditating
Whether you're getting 8 hours or just 4, you can still make it a full night's sleep, by improving your sleep quality.
Isn't it time to ditch the grumpy mornings?

Sign-up for offers & rewards!!
Get the latest updates, rewards, coupons & more
*Zie never spams, she swears!

Sign-up for offers & rewards!!
Get the latest updates, rewards, coupons & more
*Zie never spams, she swears!