Sleep soundly with SleepyCat

10 Year Warranty
For all our mattresses only - The Ultima, The Original, The Hybrid Latex, and the Baby Mattress

1 Year Warranty
Applicable on All Beds, All Bedding, All Pillows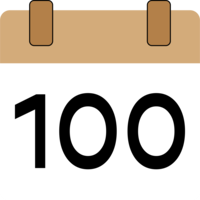 100-Nights Trial
On all our mattresses - The Ultima, The Original and The Hybrid Latex

No Cost Emi
Pay zero interest with our flexible financing options

Free Shipping
Now delivering across India. We serivce 30,000 + pin codes
Pillow Sizes: A Guide for Every Type of Bed
August 4, 2023 | Written by SleepyCat Team
If you've ever struggled to find the perfect sleeping pillow, you're not alone. With so many different sizes, types, and options available, it can be overwhelming to choose the right one for your needs. But fear not! In this comprehensive guide, we'll demystify the world of sleep pillows and help you find your perfect match. From standard pillow sizes to measuring techniques, we'll cover everything you need to know to enhance your sleep experience. So, let's dive in and discover the secrets of sleep pillows!
Understanding Pillow Sizes: From Standard to Body Pillow
Pillow sizes vary to accommodate different bed sizes and personal preferences. It's essential to choose the right size to ensure maximum comfort and support. Here are the most common sleep pillow sizes:
| | | |
| --- | --- | --- |
| Pillow Size | Dimensions (inches) | Dimensions (cm) |
| Standard | 27 x 18 | 68 x 45 |
| President | 32 x 20 | 81 x 50 |
| Body Pillow | 50 x 19 | 127 x 48 |
Each size is designed to fit specific mattress sizes and cater to different types of sleepers. While a standard pillow may work for some, others may require a larger size for optimal comfort. Let's explore each size in more detail:
Standard Pillow Size: The Forever Perfect
The standard pillow is the most basic-sized sleeping pillow available, measuring 27 x 18 inches (68 x 45 cm). It fits well on a twin or full-size mattress. For full mattresses, which are 53 inches (134.5 cm) wide, two standard pillows can fill the width. However, a twin mattress can only accommodate one standard pillow. Keep in mind that for king-size mattresses, two to three standard pillows are needed to cover the span adequately.
President Pillow Size: Fit for a Leader
The President-size pillows are designed for queen mattresses, measuring 32 x 20 inches (81 x 50 cm). With a mattress width of 60 inches, two presidential pillows fit perfectly. However, if you prefer a more fuller look on a twin bed, one president-size pillow can do the trick. These pillows fit snugly in president-size pillowcases.
Body Pillow Size: Embrace the Length
Body pillows offer a unique sleeping experience, and they measure 50 x 19 inches (127 x 48 cm), making them the longest among the pillow sizes mentioned. These pillows are ideal for queen or king-size beds, providing full-body support and comfort. Embrace the length of a body pillow and experience a night of more restful sleep.
Choosing the Right Pillow: SleepyCat's Cozy Clouds
Now that you understand the different pillow sizes available, it's time to explore some options that prioritize both support and comfort. SleepyCat offers a range of pillows to suit various sleepers' needs. Let's take a look at our pillow collection:
Cloud Pillow: The Perfect Balance
The cloud pillow is exactly how it sounds! Filled with virgin microfiber, it has a light, airy feel that's dreamy soft and uber comfortable. The best part is that you get to choose your comfort level with this sleeping pillow. You can zip this up to decrease the height of your sleeping pillow for a soft, firm feel or unzip it to increase the height for an extra soft feel. The choice is completely yours!
SoftTouch Memory Foam Pillow: Support for Head and Neck Alignment
For those seeking enhanced support and alignment for the head and neck, the SoftTouch Memory Foam Pillow is an excellent choice. Available in standard or president size, this pillow reduces pressure on the neck and spine by providing undisturbed support so that your head doesn't sink in too much like ordinary pillows.
CoolTEC™ Memory Foam Pillow: Sleep 4° Cooler
This one-of-a-kind pillow is made of CoolTEC™ fabric that keeps you 4 degrees cooler during sleep. The pillow is designed to draw the heat away from your body while maintaining the ideal airflow. With this pillow, you won't get up with a sweaty neck and wet hair.
Slim Pillow: Support without the Fluff
The Slim Pillow is a perfect choice for those who don't like sleeping with a pillow, but need just a little support.
Why Pillow Loft Matters: Finding Your Comfort Zone
The "loft" of a pillow refers to its height when lying flat. The loft plays a crucial role in determining your comfort level while sleeping. Finding the right loft for your preferred sleeping position is essential. Let's explore how loft affects different types of sleepers:
Stomach Sleepers: Low Loft for Optimal Alignment
Stomach sleepers are best suited to pillows with a low loft to maintain proper spinal alignment. A thin pillow prevents excessive strain on the neck and ensures a comfortable sleep position. Using a medium–or high–loft pillow can lead to discomfort and potential aches and pains.
Side and Back Sleepers: Medium to High Loft for Support
Side and back sleepers often prefer pillows with medium to high lofts to provide adequate support for the head and neck. The loft helps maintain proper alignment and prevents undue strain on these areas. If you sleep primarily on your side or back, consider opting for a pillow with a loft that suits your preference.
Exploring Other Types of Pillows: Beyond Sleep Essentials
While sleep pillows are essential for a good night's rest, there are other types of pillows that serve different purposes. Let's take a quick look at some of these pillows:
Travel Pillows: Convenience on the Go
SleepyCat's nap pillows are compact pillows perfect for long car drives or plane rides. They provide the necessary support for your head while on the move. Measuring around 14 x 10 inches, nap pillows are small enough to carry but still offer the comfort you need.
Pregnancy Pillows: Support for Expecting Moms
SleepyCat's Cuddle Pillow is specially designed for side sleepers, and to-be–moms need to maintain proper spine alignment through the night, or they can experience a lot of strain on their back due to their preferred sleeping position. The Cuddle pregnancy body pillow can help prevent that by keeping your spine aligned so you can sleep comfortably and wake up comfortably too.
How to Measure a Pillow: Ensuring the Perfect Fit
When it comes to measuring a pillow, accuracy is key. Here's a step-by-step guide to measuring your pillow correctly:
 

Use a firm, carpenter's tape measure for accurate measurements.

 

Hold two corners of the pillow to the ground, ensuring it lays flat.

 

Measure from one end to the other, avoiding diagonal or center measurements.

 

Round your measurements to whole numbers, as pillow dimensions are typically listed as whole numbers.
By following these steps, you can ensure precise measurements for your pillows, guaranteeing the perfect fit for your needs.
Finding Your Perfect Sleep Pillow: Personalization is Key
Now that you have a comprehensive understanding of sleep pillow sizes, types, and considerations, it's time to find your perfect match. Remember that everyone is different, and personal preferences play a significant role in selecting the right sleep pillow. Consider your sleeping position, desired loft, and overall comfort level when making your choice.
Once you've chosen your ideal sleep pillow, explore our bedsheet range to complete your sleep setup. With the right combination of pillows, sheets, and mattress sizes, you'll create a sleep haven that's tailored to your needs.
Sleep tight and enjoy the comfort of your new sleep pillow!