Sleep soundly with SleepyCat

10 Year Warranty
For all our mattresses only - The Ultima, The Original, The Hybrid Latex, and the Baby Mattress

1 Year Warranty
Applicable on All Beds, All Bedding, All Pillows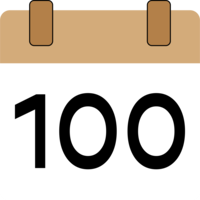 100-Nights Trial
On all our mattresses - The Ultima, The Original and The Hybrid Latex

No Cost Emi
Pay zero interest with our flexible financing options

Free Shipping
Now delivering across India. We serivce 30,000 + pin codes
Fitted Sheets vs Regular Bed Sheets: Which one is better for You? | Sleepycat
November 10, 2022 | Written by SleepyCat Team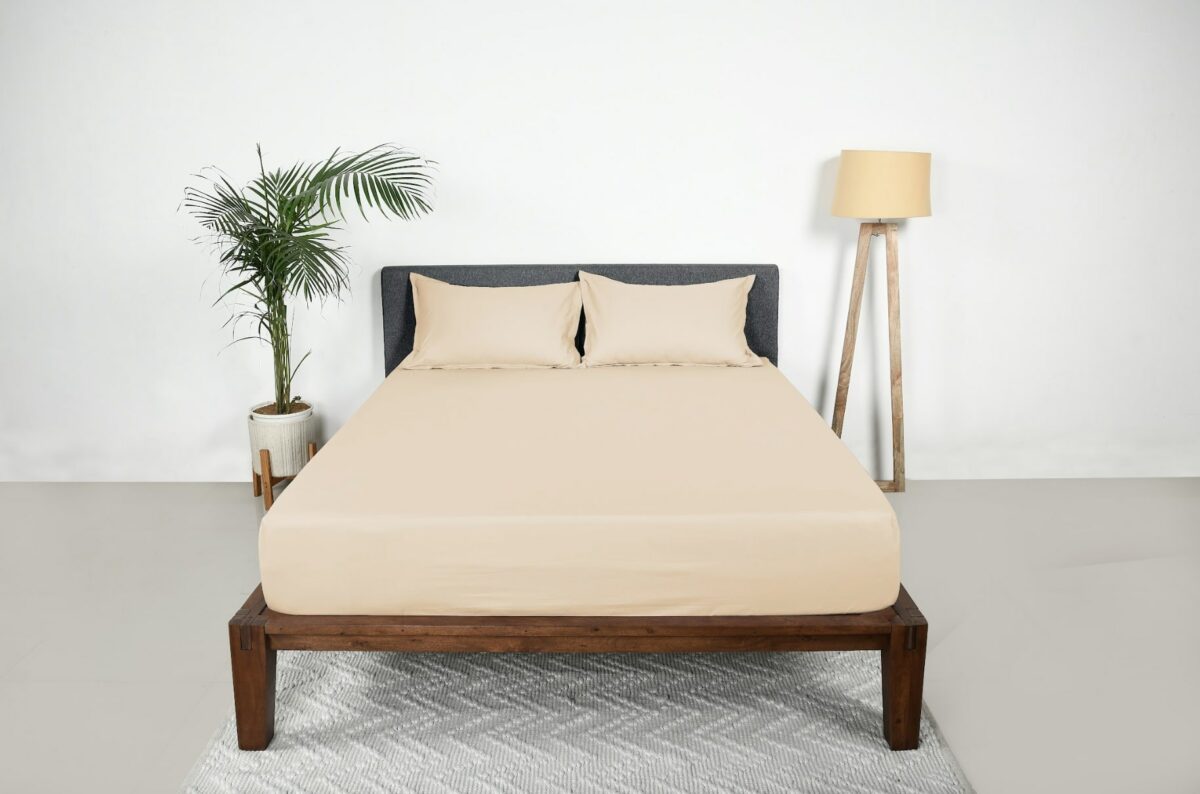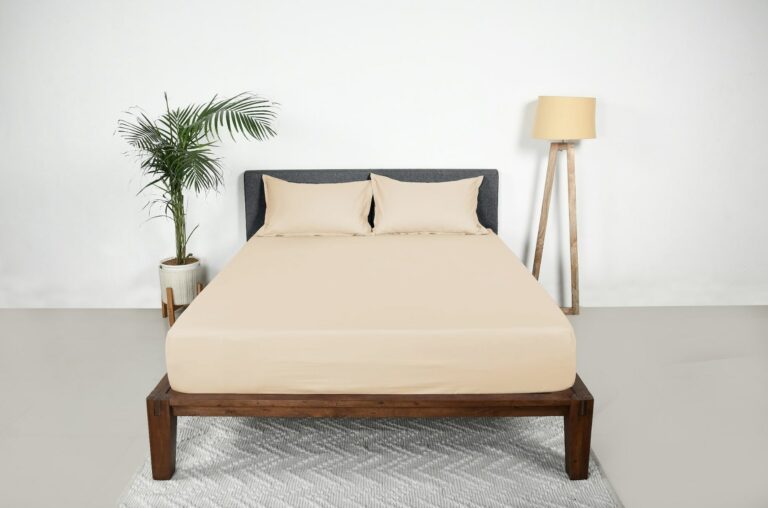 Waking up on your mattress instead of your bed sheet? Annoying, we know! An average person spends almost 8 hours snuggled up in their bed every day. Your sheets play a major role in how comfortable you feel at night.
Bed sheets are probably the most humble yet laborious components of our bedding sets. Mostly simple but decorative, they go through the heaviest usage over time and make a difference in how cozy and comfortable we feel in our beds. 
However, there's still a hot debate going on between fitted bed sheets and top sheets, so we've decided to tackle it today and see which one wins! Additionally, it can be very confusing with a lot of options in the market when you're looking to buy bedsheets online. Don't worry, we will make it simple for you to choose your perfect bedding.
Let's find out the difference between fitted sheetsand top sheets, how they are made, and which sheet can make you feel like you're sleeping on cloud nine!
Are Fitted sheets better than Non-Fitted bed sheets? 
The main difference between the two depends simply on one factor: the corners of the sheet! While regular bed sheets are perfectly flat, fitted sheets have elastic in the corners to allow for the sheet to fit more snugly on the bed.
It usually feels uncomfortable sleeping in a rumpled bed. Using a fitted sheet will solve this problem, and your bed will always look tidy.Also, flat sheets just cover the mattress surface mainly and one has to tuck them at the corners to fix them properly. This makes them somewhat more tedious and time consuming to lay than fitted ones. You can easily slide the fitted bed sheet onto your mattress, you don't have to struggle to tuck the corners of the mattress.
Benefits of using a fitted sheet
One of the main benefits of a fitted sheet is that they are not affected by slight movements which one might make while being in bed. Also, they are better if we take aesthetics into account as well.
Protects the mattress better
If you wish to extend your mattress life, you must go for fitted sheets as they fully cover your mattress keeping it mess-free and tidy, protecting your mattress from any kind of wear or tear.
Easy to remove and change
Since fitted bed sheets don't need to be tucked in like flat ones, you can easily remove them and simply toss them in your machine and it's good to go, ready to use again!
Helps you sleep better
Fitted sheets don't get easily disordered and their surface stays flat as they come with durable elastic and stitched corners to fit on your 6–10 inches mattress perfectly tucked in. They are also smooth like butter making them extra comfortable to get a satisfying sleep.
Protects you from skin allergies
Bacteria, sweat, and skin cells can build on your sheets pretty easily, and sleeping on dirty sheets can cause skin problems like eczema or dermatitis. The safest bedsheets online are SleepyCat's Fitted Sheets, as they are OEKO-Tex certified and dyed using AZO-free colors.
Aesthetically pleasing
Fitted sheets offer a proper fitting and come in a variety of colors which makes them stay flat and crisp on the bed and gives them a Pinterest-perfect look. Fitted sheets are neat to look at making your bedroom look more appealing and beautiful for the gram!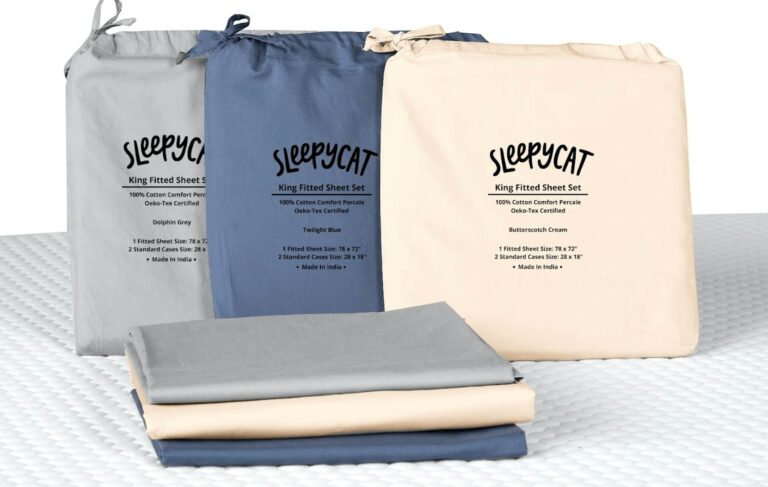 Now that you know the benefits of fitted bed sheets, you should be able to find your most comfortable sleeping arrangement in no time. If you're looking for fitted bedsheets online, SleepyCat's cool and buttery soft Fitted Sheets are 200TC percale weave-made with 100% cotton for a hotel-like luxurious feel. Check out more about our
Fitted Sheets
here and find the perfect match for your bed!