Sleep soundly with SleepyCat

10 Year Warranty
For all our mattresses only - The Ultima, The Original, The Hybrid Latex, and the Baby Mattress

1 Year Warranty
Applicable on All Beds, All Bedding, All Pillows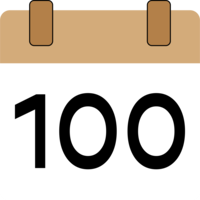 100-Nights Trial
On all our mattresses - The Ultima, The Original and The Hybrid Latex

No Cost Emi
Pay zero interest with our flexible financing options

Free Shipping
Now delivering across India. We serivce 30,000 + pin codes
10 Simple Hacks to Fall Asleep Quickly
February 3, 2023 | Written by SleepyCat Team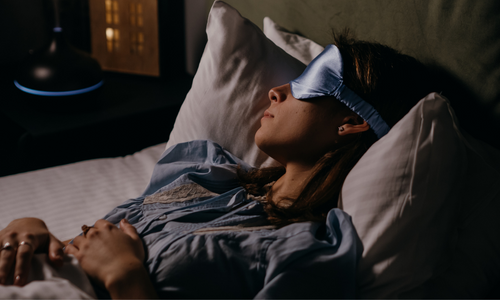 After a long day, nothing feels worse than getting into bed and waiting for sleep to come to you, while you toss and turn all night. Don't worry, we've got you. 
Here are 10 simple hacks to fall asleep faster. 
Avoid day naps. They're keeping you up. 
Well, that may be impossible, especially if you've got a SleepyCat mattress, but naps can hinder how you sleep. If you do nap, try to keep your naps under 30 minutes to make sure you still sleep like a baby at the night.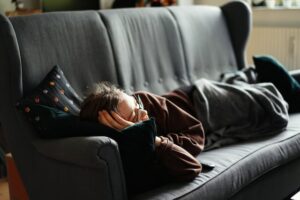 Repeat this simple breathing exercise 4 times.
Here's what you do – combine the magic of visualisation and meditation to drift off to sleep. 
Exhale, and then place your tongue at the tip of your mouth after closing your lips. Next, you are going to inhale for 4 counts, and then hold that breath for 7 counts. Slowly, breathe out after that for 8 counts. Repeat this exercise four times, and experience the magic!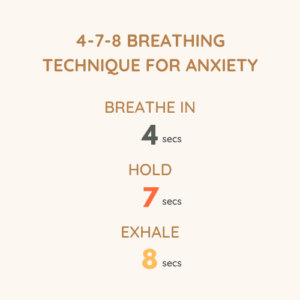 Sleep cooler – 18°C to be precise
Our bodies sleep better in cooler temperatures. Mix a cool room, a cool mattress with a cotton bedsheet and pillows and you'll find yourself sleeping better and faster already. PS. You can make yourself a cool room with the Ultima Mattress, India's first mattress that keeps you 4° cooler, find the bedsheets online on our website and cooling pillows too, all at sleepycat.in!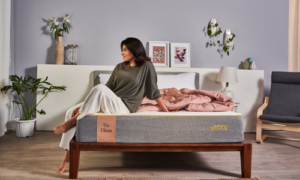 Choose a mattress that feels like a soulmate.
The right mattress can make all the difference. It's possible you are unable to go to sleep easily because your mattress isn't suiting your needs. The best-sleeping mattress is one that's tailored and customised for you, depending on your sleeping position, your age and more! If you'd like to know which mattress is the best for you, try our Mattress Recommender. 
Journaling helps calm you down to fall asleep fast
It's possible you are unable to go to sleep because of all those thoughts just rustling around in your head. Journaling beforehand could help you clear them all and be ready for a peaceful night of sleep.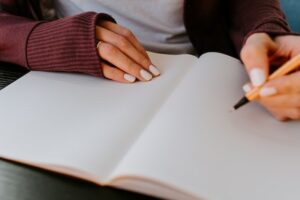 Switch off those screens and put your phone in a drawer!!
Screens and the light from your phone can hinder your sleep, by stimulating your brain too much. The result? You are unable to get some shut-eye, even when you are tired. Instead of scrolling through all those reels, try reading a book as a nighttime activity. 
No Caffeine or sodas after 5 pm.
This one's a no-brainer, but caffeine and the sugar in your favourite sodas can make your brain feel more active, meaning you sleep later too. Avoiding it or reducing it, especially before bedtime, can help you fall asleep faster.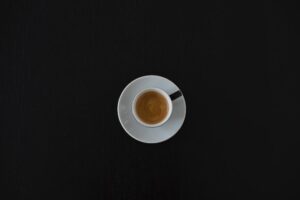 Feeling anxious? Try a Weighted Blanket.
Your bedding matters just as much as your bed and mattress. Weighted Blankets are known to reduce anxiety and stress, by helping you feel like you're being hugged. This releases melatonin, the sleep hormone, to help you fall asleep faster. 
Discipline matters. Stick to a schedule.
By keeping a sleep schedule, and sticking to it, can help you maintain your body's internal clock. With that in place, your brain will automatically know when it's time to go to sleep! 
Let your Sleep playlist help you doze off.
Whether it's sounds of nature, a reiki track or simply a playlist of your comfort songs, music and sounds can help your brain feel calmer and more comfortable, helping you fall asleep faster too. 
Now that we've covered how to fall asleep, want to know the hacks to sleeping well? 
Click here.