Sleep soundly with SleepyCat

10 Year Warranty
For all our mattresses only - The Ultima, The Original, The Hybrid Latex, and the Baby Mattress

1 Year Warranty
Applicable on All Beds, All Bedding, All Pillows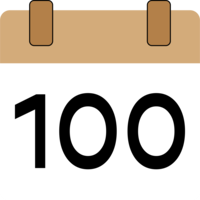 100-Nights Trial
On all our mattresses - The Ultima, The Original and The Hybrid Latex

No Cost Emi
Pay zero interest with our flexible financing options

Free Shipping
Now delivering across India. We serivce 30,000 + pin codes
Mattress Quiz: Find Your Perfect Mattress
August 4, 2023 | Written by SleepyCat Team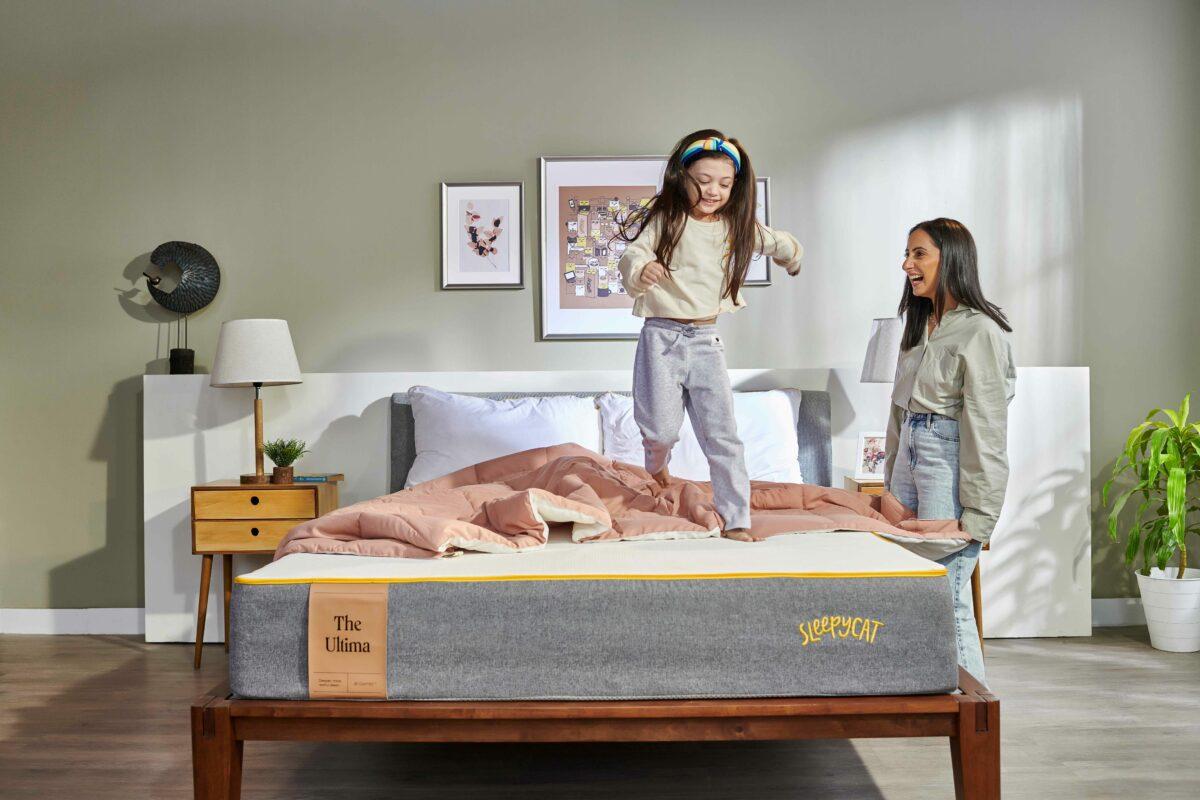 Are you tired of tossing and turning all night, unable to find a comfortable position on your old, worn-out mattress? It's time to say goodbye to sleepless nights and hello to a restful slumber. But with so many options available, finding the perfect bed mattress can be a daunting task. Don't fret! We've got you covered and let's help you find the right mattress with the mattress quiz on our website In this comprehensive guide, we'll walk you through the process of finding the best mattress for your needs. So, get ready to bid farewell to sleepless nights and wake up feeling refreshed and rejuvenated.
Why Finding the Right Mattress Matters
Before we dive into the nitty-gritty of choosing the best bed mattress, let's understand why it's so crucial to find the right one. Your mattress plays a vital role in the quality of your sleep, and getting a good night's rest is essential for your overall health and well-being. Here are a few reasons why finding the perfect mattress is important:
Improved Sleep Quality
Investing in a high-quality bed mattress can significantly improve your sleep quality. A mattress that supports your body and adapts to your sleeping position can help you fall asleep faster and stay asleep throughout the night. By providing proper spinal alignment and pressure relief, the right mattress can ensure you wake up feeling refreshed and ready to tackle the day.
Alleviates Aches and Pains
Do you wake up with back, neck, or shoulder pain? Your mattress might be the culprit. The right bed mattress can provide the necessary support to alleviate aches and pains. Whether you're a side sleeper, back sleeper, or stomach sleeper, a mattress that caters to your specific needs can help reduce discomfort and promote better spinal alignment.
Increased Energy Levels
When you sleep on an uncomfortable mattress, you're more likely to toss and turn throughout the night, leading to interrupted sleep. This can leave you feeling groggy and low on energy the next day. By investing in a mattress that suits your needs, you'll experience fewer disruptions during the night, allowing you to wake up feeling energized and ready to take on the day.
Long-Term Investment
A bed mattress is not just a purchase; it's an investment in your sleep and overall health. A high-quality mattress can last for several years, providing you with consistent comfort and support. When you choose the right mattress, you're making a long-term investment in your well-being.
Now that you understand the importance of finding the perfect mattress, let's explore the different factors to consider when making your decision.
Factors to Consider When Choosing a Bed Mattress
Finding the right bed mattress involves considering various factors that affect your sleep preferences and comfort. By evaluating these factors, you can narrow down your options and find the mattress that suits you best. Here are the key factors to consider:
Sleeping Position
Your sleeping position plays a crucial role in determining the type of mattress that will provide optimal comfort and support. Let's take a closer look at the ideal mattress for each sleeping position:
Back Sleepers
If you primarily sleep on your back, you'll want a mattress that offers a balance of support and contouring. Look for a medium-firm to firm mattress that keeps your spine aligned while providing enough cushioning to relieve pressure points.
Side Sleepers
Side sleepers need a mattress that can accommodate their body's curves while providing adequate support. Look for a mattress with a soft to medium level of firmness that allows your shoulders and hips to sink in slightly, while still maintaining proper spinal alignment.
Stomach Sleepers
For stomach sleepers, a firm mattress is key to prevent the hips from sinking too deeply, which can lead to lower back pain. Look for a mattress that offers support and keeps your spine aligned, while providing minimal cushioning for your head and neck.
Body Type
Your body weight also plays a significant role in determining the right mattress for you. Different mattress types and firmness levels cater to different body types. Consider the following:
Lightweight Sleepers
If you are a lightweight sleeper, you'll want a mattress that provides adequate support without feeling too firm. Look for mattresses with medium to medium-soft firmness that offer enough contouring and pressure relief.
Average Weight Sleepers
For those with an average body weight, a medium-firm mattress is generally a good choice. This level of firmness provides a balance of support and comfort while promoting proper spinal alignment.
Heavyweight Sleepers
If you are a heavyweight sleeper, you'll need a mattress that can support your weight without sagging. Look for mattresses with firm to medium-firm levels of firmness that provide excellent support and durability.
Material Preferences
The type of materials used in a mattress can significantly impact its feel, support, and durability. Here are the most common mattress materials:
Memory Foam Mattresses
Memory Foam mattresses offer excellent contouring and pressure relief. They conform to your body's shape, providing personalized support. Foam mattresses are also known for their motion isolation properties, making them a great choice for couples.
Latex Mattresses
Latex mattresses are known for their natural responsiveness and durability. They offer a good balance of comfort and support, with excellent cooling properties. Latex is also hypoallergenic, making it a suitable choice for those with allergies.
Hybrid Mattresses
Hybrid mattresses combine the best of both worlds by incorporating both memory foam and latex layers. These mattresses offer support with the contouring and pressure relief of foam and latex. Hybrid mattresses are a great choice for those who want highly supportive orthopedic benefits that provide optimal pressure relief.
Temperature Regulation
If you tend to sleep hot, consider a mattress that promotes airflow and heat dissipation. Look for mattresses with breathable materials, such as latex or hybrid mattresses that allow for better air circulation. Additionally, some mattresses are designed with cooling technologies, such as cooling gel-infused foam or phase change material, to help regulate your body temperature throughout the night.
Motion Isolation
If you share your bed with a partner, you'll want a mattress that minimizes motion transfer. Foam mattresses are known for their excellent motion isolation properties, as they absorb and isolate movement. This can help prevent disturbances when your partner moves during the night.
Sleep Trial and Warranty
Before making your final decision, check the mattress's sleep trial period and warranty. A sleep trial allows you to test the mattress in the comfort of your own home for a specified period, typically ranging from 30 to 100 nights. Look for a mattress with a generous sleep trial, as it gives you ample time to determine if the mattress is right for you. Additionally, check the warranty terms to ensure you're covered for manufacturing defects or premature sagging.
Price and Budget
Finally, consider your budget when choosing a bed mattress. Mattresses are available in a wide price range, so it's essential to set a budget and stick to it. Keep in mind that a higher price doesn't always guarantee better quality, but investing in a high-quality mattress can provide long-term benefits for your sleep and overall health.
The Mattress Quiz: Finding Your Perfect Bed Mattress
Now that you're armed with the knowledge of what to consider when choosing a bed mattress, let's make the process even easier. Take our mattress quiz to find your perfect match. Answer a series of questions about your sleeping position, body type, material preferences, temperature regulation needs, and more. Our quiz will analyze your responses and provide you with personalized recommendations tailored to your specific needs. Say goodbye to endless hours of research and let our quiz guide you to the mattress of your dreams.
Conclusion: Your Path to Better Sleep
Choosing the right bed mattress is a crucial step towards achieving better sleep and improving your overall well-being. By considering factors such as your sleeping position, body type, material preferences, and budget, you can narrow down your options and find the mattress that suits you best. Don't forget to take advantage of our mattress quiz to get personalized recommendations based on your unique needs. With the perfect mattress, you'll wake up feeling refreshed, energized, and ready to conquer the day. So, start your journey to a better night's sleep today and say hello to the mattress of your dreams!