Sleep soundly with SleepyCat

10 Year Warranty
For all our mattresses only - The Ultima, The Original, The Hybrid Latex, and the Baby Mattress

1 Year Warranty
Applicable on All Beds, All Bedding, All Pillows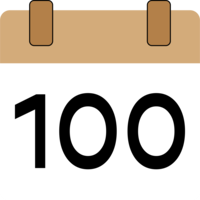 100-Nights Trial
On all our mattresses - The Ultima, The Original and The Hybrid Latex

No Cost Emi
Pay zero interest with our flexible financing options

Free Shipping
Now delivering across India. We serivce 30,000 + pin codes
Do Weighted Blankets Really Work? 
October 4, 2023 | Written by SleepyCat Team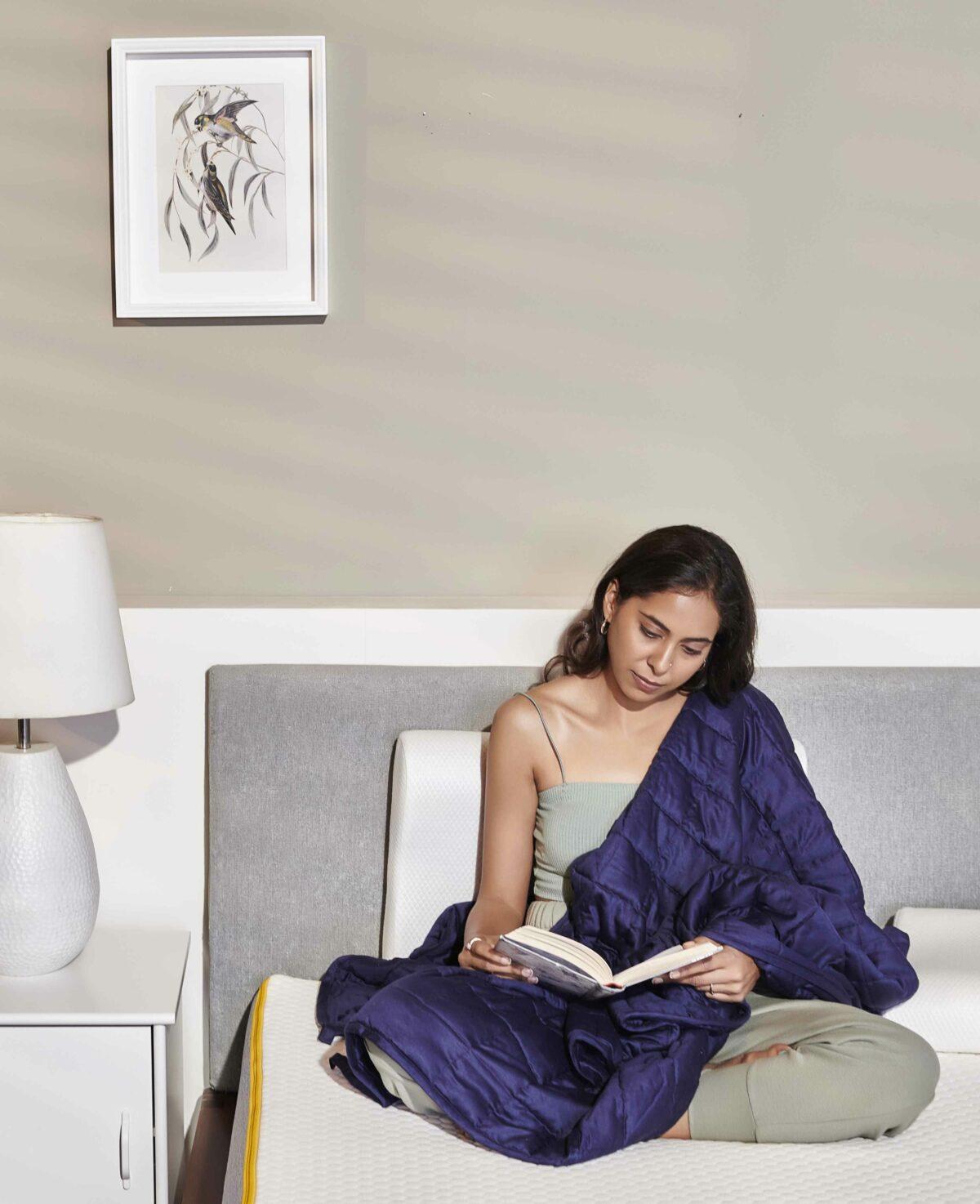 Hey there, fellow blanket enthusiasts! Have you ever wondered about those magical, heavy blankets that promise to bring you ultimate comfort and relaxation? Yup, we're talking about weighted blankets, and we're diving into the cozy world to answer the burning question: Do they really work?
The Science of Snuggling
First things first, let's unravel the science behind these cuddly wonders. Weighted blankets are like a big bear hug for your body. They typically contain small, evenly distributed weights (usually glass beads or plastic pellets) sewn into pockets throughout the blanket. The idea is simple yet brilliant: the added weight provides deep touch pressure (DPT) stimulation. Think of it as a soothing massage for your nervous system. This gentle pressure has been known to increase the production of serotonin and melatonin – your body's relaxation and sleep hormones that result in better sleep and reduced stress. Sweet dreams, anyone?
The Benefits of Getting Weighed Down
Now, you might be thinking, "But do they really live up to the hype?" Well, let's take a look at some of the benefits that have people raving about these blankets:
Improved Sleep:
Weighted blankets are like a lullaby for your body. The DPT they provide can help you fall asleep faster and enjoy deeper, more restful slumber. Just imagine snuggling under a SleepyCat Weighted Blanket, designed for the perfect balance of comfort and style!
Anxiety and Stress Reduction:
 Feeling overwhelmed? The gentle pressure from a weighted blanket can help ease anxiety and reduce stress. It's like a warm, reassuring hug. Speaking of which, SleepyCat offers beautifully designed midnight blue colored weighted blanket to suit your style and soothe your senses.
Calms Restless Legs:
 If you're irritated by restless legs at night, the added weight can help calm those fidgety legs and promote a sense of calm. SleepyCat's weighted blankets are expertly crafted to provide just the right amount of pressure for relaxation.
Enhanced Focus:
 Many people find that using a weighted blanket during the day can improve focus and reduce sensory overload. It's like a comfy shield against distractions. And when it comes to quality and comfort, SleepyCat is the name you can trust.
Better Mood:
Thanks to the boost in serotonin (the feel-good hormone), weighted blankets can help lift your mood and bring a smile to your face. SleepyCat's commitment to quality means you'll always have a reason to smile.
Finding Your Perfect Match
Now that you're ready to dive under the weighty embrace of a cozy blanket, there are a few things to consider:
Choose the Right Weight:
Generally, the rule of thumb is to select a weighted blanket that's around 10% of your body weight. So, if you weigh 70 kilos, aim for a 7-8 kilos blanket – like the ones you'll find in SleepyCat's exquisite collection.
Material Matters:
Opt for a fabric that feels soft and soothing against your skin. Cotton, minky, or bamboo are popular choices. SleepyCat's weighted blankets offer a luxurious feel you'll adore with their cotton sateen fabric.
Size It Up:
Ensure your blanket covers your entire body comfortably without hanging off the bed. Weighted blankets come in various sizes to suit your needs perfectly.
Maintenance:
Check if the blanket is easy to care for. Some are machine-washable, while others require spot cleaning. With SleepyCat, you'll enjoy the convenience of easy-care weighted blankets that are easily hand washed.
Cozy Conclusion
In the end, do weighted blankets work? Well, the answer seems to be a resounding yes! Many people swear by the comfort and benefits these blankets bring to their lives. They might not solve all of life's problems, but they sure make things cozier and comfier. 
So, if you're ready to snuggle up and experience the magic of a weighted blanket, go ahead – treat yourself to the soothing embrace of a cozy cocoon, and consider exploring SleepyCat's range of high-quality weighted blankets for the ultimate snuggle experience. Your body and mind will thank you for it. Sweet dreams, my fellow blanket enthusiasts!