Sleep soundly with SleepyCat

10 Year Warranty
For all our mattresses only - The Ultima, The Original, The Hybrid Latex, and the Baby Mattress

1 Year Warranty
Applicable on All Beds, All Bedding, All Pillows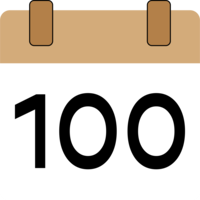 100-Nights Trial
On all our mattresses - The Ultima, The Original and The Hybrid Latex

No Cost Emi
Pay zero interest with our flexible financing options

Free Shipping
Now delivering across India. We serivce 30,000 + pin codes
What's the Best Mattress for Your Body Type?
August 4, 2023 | Written by SleepyCat Team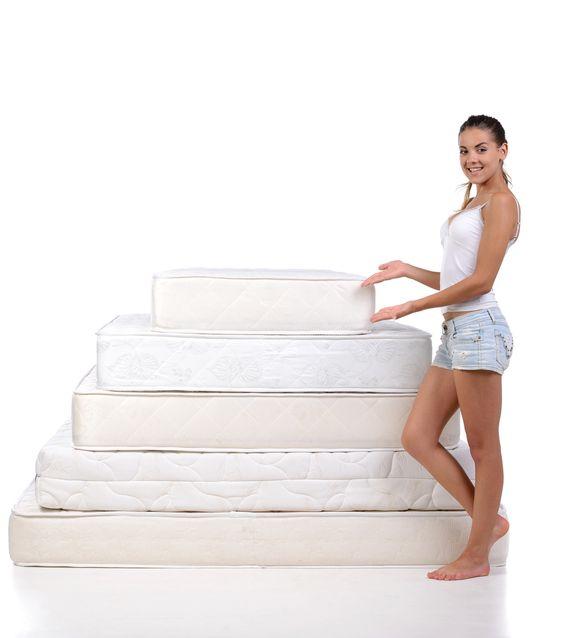 Sleep, the most significant thing in life, plays a crucial role in ensuring our overall well-being. As we spend approximately one-third of our lives in slumber, it becomes imperative to invest in a mattress that complements our body type and provides the ultimate comfort for rejuvenating rest. In this quest for a restful night's sleep, we bring to you SleepyCat, a mattress brand that promises to unlock the secret to your perfect slumber with their impressive range of mattresses:Hybrid Latex, The Original Mattress, and Ultima Mattress. So, let's dive into the intriguing world of finding the ideal mattress for your unique body type!
The Pursuit of a Perfect Mattress:
No two individuals are the same, and neither are their sleep preferences or body types. As we all have different shapes, sizes, and sleeping positions, the journey to discovering the best mattress for our needs is a quest altogether. The secret lies in finding the right balance of support and comfort, and that's precisely what SleepyCat aims to achieve.
Meet the Mattresses:
Hybrid Latex Mattress:
A fusion of modern technology and natural goodness, the
Hybrid Latex Mattress
from SleepyCat is designed to cater to diverse body types and sleep styles. Crafted with a blend of latex and memory foam, this mattress offers a unique combination of responsive support and contouring comfort.
Key Features:
Zonal Support: The Hybrid Latex Mattress boasts different zones that cater to specific body areas, offering targeted support where you need it most.
Orthopedic Benefits: The Hybrid Latex Mattress promotes spinal alignment, reducing aches and pains for a refreshed morning.
Breathable Latex: Natural latex enhances airflow, promoting a cool and comfortable sleep experience even on warm nights.
Motion Isolation: Perfect for couples, the mattress minimizes motion transfer, allowing undisturbed sleep for both partners.
The Original Mattress:
The Original Mattress by SleepyCat is a testament to the brand's commitment to delivering comfort without compromise. This memory foam mattress is engineered to provide a balance of pressure relief and support for various sleep preferences.

Key Features:
Memory Foam Comfort: The mattress adapts to your body shape, cradling you in a cocoon of comfort.
Hypoallergenic Cover: Sleep peacefully with the knowledge that your mattress is resistant to allergens and dust mites.
Zero Partner Disturbance: Enjoy an uninterrupted sleep, thanks to the mattress's ability to isolate motion.
Ultima Mattress:
For those seeking the epitome of luxury and opulence in their sleep, the Ultima Mattress from SleepyCat is the pinnacle of excellence. This premium mattress combines the goodness of memory foam with the sophistication of pocket springs.

Key Features:
7 Zone Support for Restful Sleep: Different parts of your body require different levels of support, and the Ultima gives precise support to all body parts for restful sleep.
Quilted Comfort: The plush quilted cover adds an extra layer of cushioning for a truly indulgent slumber.
Why Choose SleepyCat:
Personalized Recommendations:

SleepyCat understands that your body type matters when it comes to sleep. Their mattresses are designed to cater to various sleep profiles, ensuring that you find the perfect fit.

Risk-Free Trial:

With a generous trial period, SleepyCat allows you to experience their mattresses in the comfort of your home. If you're not satisfied, they offer hassle-free returns.

Certified Quality:

All SleepyCat mattresses are Azo

–

free certified, ensuring they are free from harmful chemicals and safe for you and the environment.
Conclusion:
The search for the best mattress that complements your unique body type can be a challenging endeavor, but with SleepyCat, you're one step closer to your perfect sleep sanctuary. Whether you opt for the Hybrid Latex, the Original Mattress, or the Ultima Mattress, you can rest assured that you'll wake up feeling refreshed, rejuvenated, and ready to conquer the day. Embrace the power of a restful night's sleep with SleepyCat and unlock the secrets to your most invigorating slumber yet!