Sleep soundly with SleepyCat

10 Year Warranty
For all our mattresses only - The Ultima, The Original, The Hybrid Latex, and the Baby Mattress

1 Year Warranty
Applicable on All Beds, All Bedding, All Pillows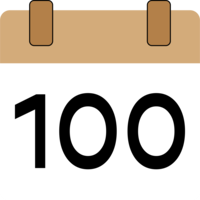 100-Nights Trial
On all our mattresses - The Ultima, The Original and The Hybrid Latex

No Cost Emi
Pay zero interest with our flexible financing options

Free Shipping
Now delivering across India. We serivce 30,000 + pin codes
How to wash pillows?
September 29, 2023 | Written by SleepyCat Team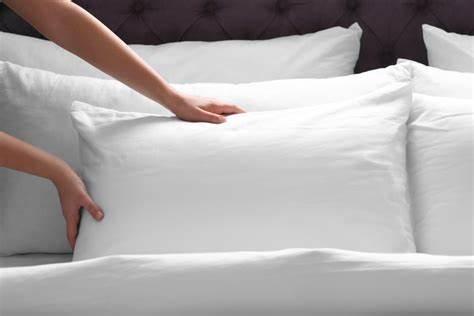 Hey there, SleepyCats! Are you ready to dive into the squeaky-clean world of pillow washing? Well, grab your detergent powders and hop on board because we're about to embark on a washing adventure that will leave your pillows feeling and smelling as fresh as a daisy. Let's face it, our pillows are our trusty sidekicks in the world of dreams, but over time, they can become a bit drabby or smelly. But worry not! We've got your back, literally, with tips to keep your beloved headrests feeling comfy and fresh all the time.
Why Pillow Hygiene Matters?
Before we get into the nitty-gritty of washing, let's talk about why it's crucial. Think about all the hours you spend nestled in your cozy pillow – it's like a soft sanctuary for your head. But, it also becomes a magnet for dust, oils, and tiny uninvited guests. Dirty pillows can lead to allergies, skin issues, and, unpleasant odors. For a hygienic nap it's very essential to keep the surroundings clean and pillows being our sleeping buddy require extra attention. These buddies not only provide support to us all night long but also make sure your skin and hair are taken care of. That's why SleepyCat helps you choose from an array of satin pillowcases that has its very own benefits. With the added feature of giving you the luxe feel, the satin pillowcases protect your pillow and your skin from getting dirty and helps your skin to bid goodbye to acne prone skin. But at SleepyCat you don't have to worry about washing the pillowcase but can even toss the pillow in the machine whenever you like. With a bit of care, your pillows can be as fresh as the day you first met them.
Cleaning Basics for All Types of Pillows
Whether you have standard pillows, memory foam, or even those luxurious SleepyCat pillows, the cleaning process follows a few general steps:
Checking the Care Label:
   Start by looking at the care label on your pillow. It's like the cheat code to washing. Most pillows can be machine-washed, but some may require hand washing or professional cleaning. SleepyCat pillows come with easy-to-follow care instructions, so you're all set!
Pillowcase Love:
   Before washing the pillow itself, give your pillowcase a good clean. Pop it into the washing machine with similar colors, and voilà – it's fresh and ready for another dreamy night.
Machine Magic
   If your pillow is machine-washable, follow these steps:
   – Use a mild detergent.
   – Wash two pillows at a time to keep your machine balanced.
   – Use a gentle cycle with cold water.
   – Rinse twice to make sure all the soap is gone.
Drying Process
   To avoid clumps, place your pillows in the dryer with a couple of tennis balls. This helps fluff them up. Use low heat, and check them regularly to ensure they dry evenly. Or, better yet, let them air dry in the sun for that fresh, outdoor scent!
SleepyCat Pillow Perfection
Now, you might be wondering, "What about my SleepyCat pillow?" Well, we've got great news for you. SleepyCat pillows are machine-washable! That's right – you can easily keep it clean and fresh with a simple trip to the washing machine. No fuss, no hassle, just pure, cozy comfort. But wait, there's more! While you're on your pillow-cleaning spree, why not treat yourself to a new SleepyCat pillow? Our pillows are designed for the ultimate comfort and support, ensuring you get the best night's sleep ever. So, check out our range and discover your dream pillow today!
Conclusion: Dreamy, Clean Pillows Await!
There you have it, SleepyCats – the secret recipe for fresh, clean, and oh-so-cozy pillows. Whether you're washing your trusty old pillows or considering an upgrade to SleepyCat's dreamy offerings, the world of restful sleep and pillow hygiene is yours to conquer. So, go ahead, give your pillows the TLC they deserve, and remember that SleepyCat is here to make your dreamland even more dreamy. Happy washing, and even happier dreaming!