Sleep soundly with SleepyCat

10 Year Warranty
For all our mattresses only - The Ultima, The Original, The Hybrid Latex, and the Baby Mattress

1 Year Warranty
Applicable on All Beds, All Bedding, All Pillows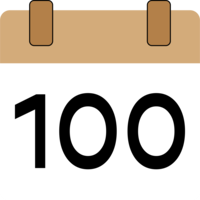 100-Nights Trial
On all our mattresses - The Ultima, The Original and The Hybrid Latex

No Cost Emi
Pay zero interest with our flexible financing options

Free Shipping
Now delivering across India. We serivce 30,000 + pin codes
Is Silk PillowCase Better than Cotton PillowCase?
September 7, 2023 | Written by SleepyCat Team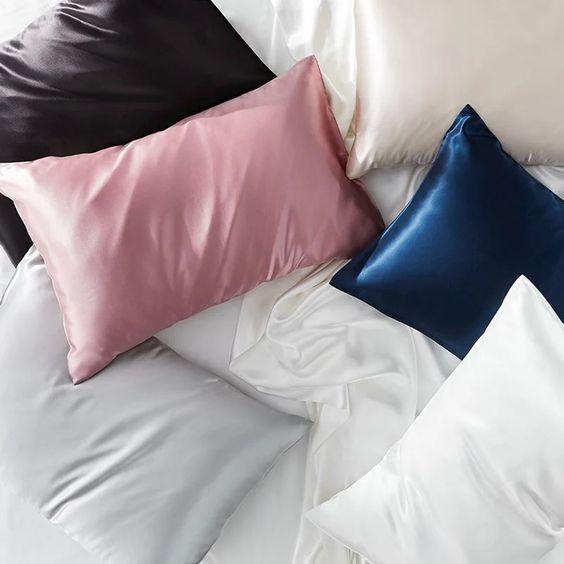 Hey, sleepyheads! Ever wondered if your choice of pillowcase can make your dreams sweeter and your mornings smoother? Well, grab your favorite blanket and a cup of cocoa because we're about to embark on a thrilling journey through the world of pillowcases. Today, we unravel the age-old mystery: Is silk the sleep savior, or does cotton conquer the coziness battle? Buckle up, because this ride is going to be both fun and enlightening.
The Great Comfort Clash: Silk vs. Cotton
On one hand weighing in with centuries of coziness, we have cotton! It's breathable, it's soft, and it's been our go-to for ages. It is like that favorite childhood stuffed animal – cuddly, comforting, and as familiar as a lullaby. Whereas on the other hand we have Silk which is known for its luxurious feel against the skin. It's like sleeping on a cloud of angel feathers, offering an elegant, blissful experience. 


Beauty Bliss: Silk's Skin Saver vs. Cotton's Cushiony Caress
Silk isn't just about luxury; it's about waking up feeling like royalty. Its magical, friction-free surface means fewer creases on your face, and it's a godsend for your hair. Its moisture-wicking properties keep your skin hydrated and your hair sleek. Plus, it's hypoallergenic, making it a great choice for sensitive skin. Now, cotton on the other hand, no doubt, has its charm, but it's not as gentle on your skin and hair. Cotton pillowcases can absorb moisture from your hair and skin, potentially causing dryness and frizz. . 
Temperature Difference: Cotton's Cooling Charm vs. Silk's Seasonal Sensation
Here's the deal – when the heat is on, cotton is the undisputed champ. It's like your personal air conditioner, wicking away moisture and keeping you as cool as a cucumber in a fridge. Silk, though, is a bit of a temperature tease. It'll keep you cozy in the winter, but when summer sizzles, it might turn your bed into a sauna but an air conditioner can always help maintain the cool temperature of the room and then you're all set for the ultimate sleep on your silk pillowcase too.
Cotton's Durability vs. Silk's Sensitivity
Cotton pillowcases have a reputation for durability, but silk pillowcases can last just as long with proper care. Hand-washing or using a gentle machine cycle with cold water can keep your silk pillowcase in pristine condition. Just remember, silk is a bit more delicate, so treat it with love.
The Luxurious Touch
Let's face it; silk pillowcases scream luxury. They're the epitome of indulgence and can elevate your sleep experience. There's something undeniably luxurious about slipping into a bed adorned with silk pillowcases
So, Which Pillowcase Wins Your Heart?
Now, let's get to the meat of it – which pillowcase should you choose? Well, that depends on your sleep style and priorities, my friend. If you want to wake up feeling like royalty, silk is your ticket to bedtime bliss. But if you're all about practicality, comfort, and easy care, cotton is your steadfast partner in slumber.
In Conclusion: Dive into Pillowcase Paradise with SleepyCat
As we draw the curtains on the silk vs. cotton pillowcase showdown, one thing remains clear: your sleep experience matters. It's not just about where you lay your head; it's about the quality of rest you receive night after night. That's where SleepyCat comes into the picture. It's time to treat yourself to bedtime luxury and wake up refreshed, ready to conquer the world. Invest in yourself, invest in your sleep, and invest in SleepyCat. Your journey to the ultimate beauty sleep begins here. Experience the magic of silk pillowcases with SleepyCat, and let us be your trusted companion on the path to sweeter dreams and brighter mornings. Your pillowcase isn't just a fabric; it's a statement of self-care, and we're here to help you make that statement with style and grace. Head over to SleepyCat today and make your dreams as sweet as  they can be. Sweet dreams, sleep lovers! 💤