Sleep soundly with SleepyCat

10 Year Warranty
For all our mattresses only - The Ultima, The Original, The Hybrid Latex, and the Baby Mattress

1 Year Warranty
Applicable on All Beds, All Bedding, All Pillows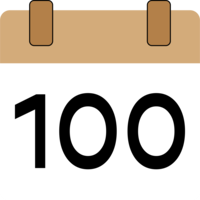 100-Nights Trial
On all our mattresses - The Ultima, The Original and The Hybrid Latex

No Cost Emi
Pay zero interest with our flexible financing options

Free Shipping
Now delivering across India. We serivce 30,000 + pin codes
When Buying Bed Sheets, Does Thread Count Matter?
August 28, 2023 | Written by SleepyCat Team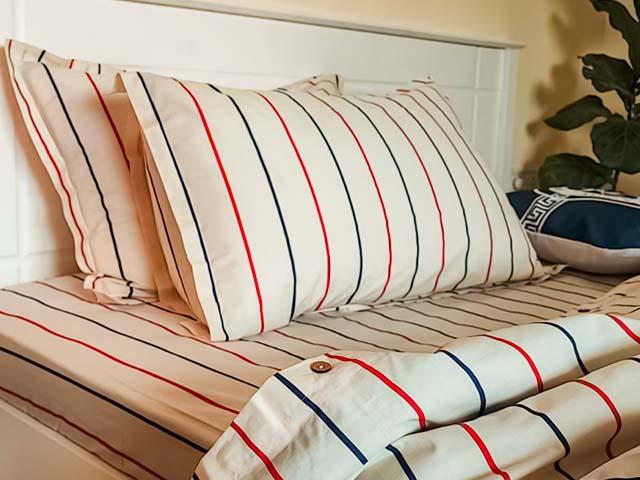 When it comes to shopping for bed sheets, you've likely encountered the term "thread count" more times than you can count. But what exactly is thread count, and does it truly matter? In this blog, we'll dive into the world of bed linens and explore whether thread count should be your guiding element or just a piece of the fabric puzzle.
Understanding Thread Count
Thread count is a numerical measure that refers to the number of threads woven together within a square inch of fabric. This count includes both horizontal (weft) and vertical (warp) threads. So, if you have a sheet with a thread count of 200, it means there are 100 vertical threads and 100 horizontal threads per square inch.
The Myth of Higher Thread Counts
It's easy to assume that a higher thread count automatically means better quality. After all, more threads should mean a softer, more luxurious feel, right? Well, not necessarily. While thread count can be an indicator of quality, it's not the only factor you should consider. Manufacturers often market sheets with incredibly high thread counts as a measure of luxury, but this can sometimes be misleading.
Quality Over Quantity
Imagine you have two sheets, one with a thread count of 800 and another with a thread count of 400. Logically, the 800-thread-count sheet should be superior, but that's not always the case. In reality, the type of fabric, weaving technique, and fiber quality play equally vital roles in determining the overall feel and longevity of your bed sheets.
Fiber Matters
The type of fiber used greatly impacts the quality of your sheets. Cotton, for instance, is a popular choice due to its breathability, softness, and durability. Egyptian cotton, known for its long and fine fibers, is often associated with luxury. On the other hand, polyester blends might have a high thread count, but they might lack the comfort and breathability of natural fibers.
Weave Wonders
The weaving technique used can make a substantial difference in how your sheets feel. Percale and sateen are two common weave types. Percale offers a crisp and cool feel, while sateen has a smoother and slightly shiny surface. So, even a lower thread count percale sheet might feel better to you than a higher thread count sateen sheet, depending on your preferences.
What's the Sweet Spot?
Now that we've unraveled the truth behind thread count, you might be wondering what range to aim for when buying bed sheets. The sweet spot for most people tends to be around 300 to 600 thread count. Sheets within this range often provide a good balance between comfort, durability, and value. But remember, it's not just about the thread count; feel the fabric, consider the weave, and check the fiber composition too. However, to your rescue, we have the perfect sheet that is waiting to be invited to your bedroom. Get to experience 200 percale count fitted bed sheets only at SleepyCat and dive into buttery soft bliss.
Caring for Your Sheets
No matter the thread count, proper care is crucial to prolong the life of your bed sheets. Wash them according to the manufacturer's instructions, avoid using harsh detergents, and consider using a gentle cycle. Over time, even high-quality sheets can lose their softness due to wear and tear, so caring for them diligently is key.
Conclusion
When buying bed sheets, thread count is only one piece of the puzzle. While it can provide a general idea of the sheet's quality, it's not the ultimate indicator. The type of fiber, weave, and your personal comfort preferences are equally, if not more, important factors to consider. So, next time you're on the hunt for new bed sheets, take a holistic approach. Your bed deserves the best, and that means looking beyond the thread count hype.
In the end, the perfect set of bed sheets isn't defined by a number but by how well it suits your personal taste and ensures a good night's sleep. Happy sheet shopping!