Sleep soundly with SleepyCat

10 Year Warranty
For all our mattresses only - The Ultima, The Original, The Hybrid Latex, and the Baby Mattress

1 Year Warranty
Applicable on All Beds, All Bedding, All Pillows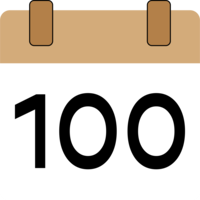 100-Nights Trial
On all our mattresses - The Ultima, The Original and The Hybrid Latex

No Cost Emi
Pay zero interest with our flexible financing options

Free Shipping
Now delivering across India. We serivce 30,000 + pin codes
SleepyCat Ultima Mattress, The Cooling memory foam mattress: What makes it Unique?
April 25, 2023 | Written by SleepyCat Team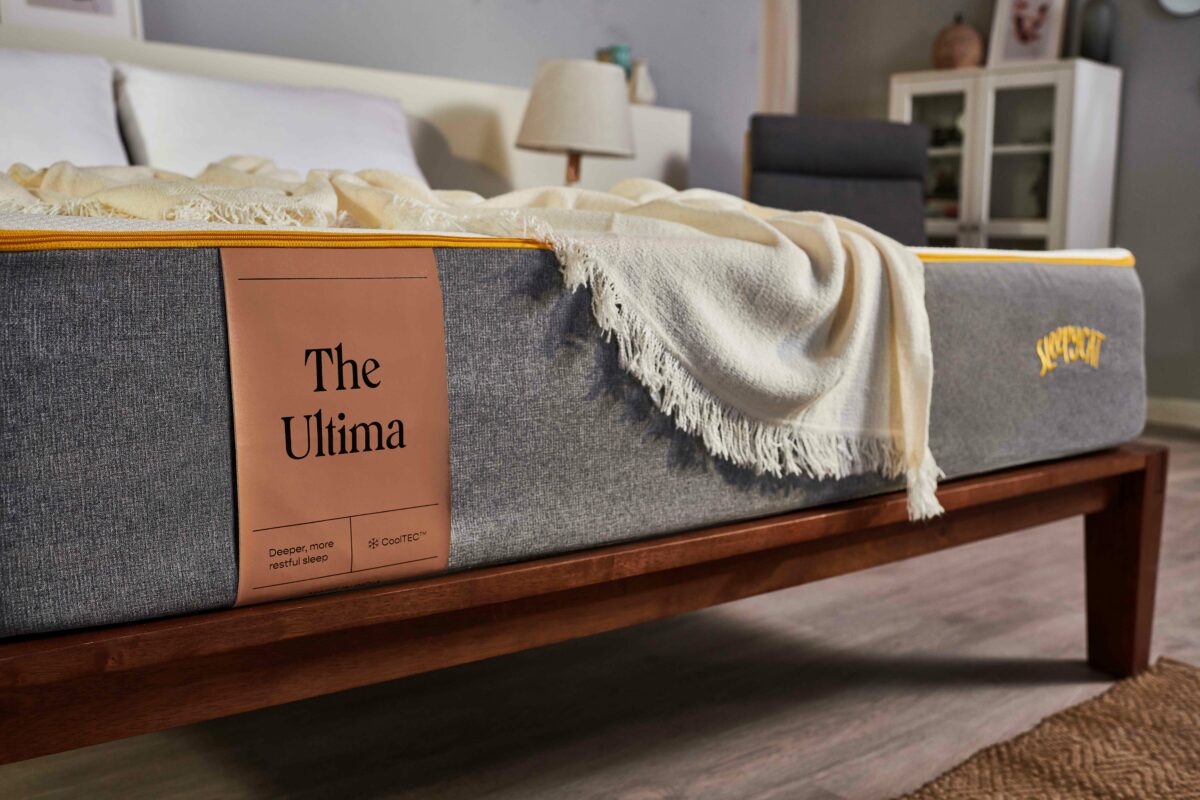 Do you ever dream of a secret, magical solution to help you stay cool and comfortable during hot summer nights? Well, get ready to have your dreams come true with the SleepyCat Ultima Mattress – a cooling memory foam mattress that will revolutionize the way you sleep! This innovative mattress is not just any ordinary mattress; it's a secret weapon that will help you beat the heat and sleep like a baby all summer long. Its unique design and advanced technology make it the perfect purchase for anyone looking to stay cool and comfortable during those long, hot summer nights. In this blog, we'll reveal the secret behind what makes the SleepyCat Ultima Mattress so unique and explain why it's a dream purchase for anyone who wants to sleep peacefully through even the hottest summers. 
CoolTec Fabric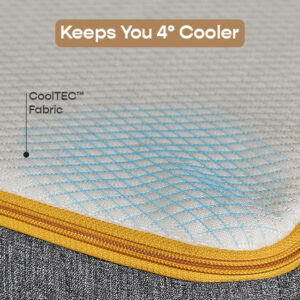 What sets this mattress apart is its advanced technology and innovative design, which is the Cool Tec Fabric. This high-tech material helps to regulate your body temperature by drawing heat away from your body, making you feel up to 4° cooler while you sleep. Imagine slipping into bed on a hot summer night and feeling a refreshing coolness that lulls you into a deep, peaceful slumber. That's the magic of the SleepyCat Ultima Mattress. With its cooling properties, you can finally say goodbye to sweaty nights and hello to a well-rested, rejuvenated you.
Open Cell Memory Foam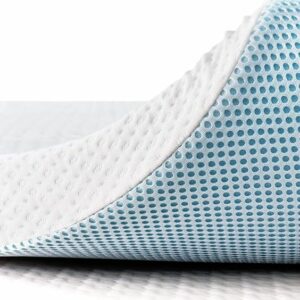 Ultima Mattress is made with open-cell memory foam, which allows for greater airflow through the mattress, which further helps to regulate temperature and prevent overheating. As pressure is applied to the foam, it conforms to the body, creating a custom fit that can help to relieve pressure points and promote proper spinal alignment. And because air is able to circulate through the foam, the mattress is less likely to retain heat or moisture and can help to extend its lifespan too. 
High-Density Foam

In the Ultima mattress, the high-density foam layer is positioned beneath the memory foam layer, providing a sturdy base that helps to support the body and prevent sinking. This can be especially important for people who have back or joint pain, as a supportive mattress can help to alleviate pressure on these areas and promote proper spinal alignment
Deep Touch Pressure

When pressure is applied to the foam, it compresses and conforms to the body, creating a feeling of being gently hugged or cradled. This sensation can help to promote feelings of calm and comfort and may be particularly beneficial for people who experience anxiety or have difficulty falling asleep.
Motion Isolation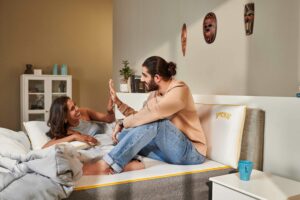 Picture this: You're drifting off to dreamland, but suddenly you're jolted awake by your partner's restless movements. Sound familiar? We've all been there, but the Ultima mattress has a solution to this age-old problem – motion isolation. With its advanced motion isolation technology, the Ultima mattress can absorb and dissipate movement, so you can snooze soundly even if your partner is tossing and turning. This means no more waking up in the middle of the night.
Conclusion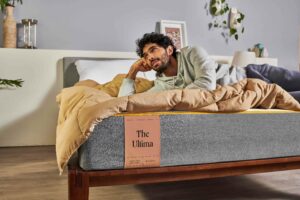 This cooling memory foam mattress is unlike any other, with its unique combination of open-cell memory foam and high-density foam providing unbeatable support, comfort, and temperature regulation. And let's not forget the advanced motion isolation technology, ensuring you and your partner can snooze soundly without any disturbances. So what are you waiting for? Treat yourself to the ultimate sleep experience with the SleepyCat Ultima mattress today! Don't miss out on the chance to revolutionize your sleep and wake up feeling refreshed and rejuvenated every morning. Order now and join thousands of satisfied customers who have already discovered the magic of the SleepyCat Ultima mattress!