Sleep soundly with SleepyCat

10 Year Warranty
For all our mattresses only - The Ultima, The Original, The Hybrid Latex, and the Baby Mattress

1 Year Warranty
Applicable on All Beds, All Bedding, All Pillows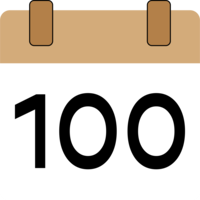 100-Nights Trial
On all our mattresses - The Ultima, The Original and The Hybrid Latex

No Cost Emi
Pay zero interest with our flexible financing options

Free Shipping
Now delivering across India. We serivce 30,000 + pin codes
What is a Mattress in a Box? Plus, 8 Signs they Suit your Sleep Best
August 4, 2023 | Written by SleepyCat Team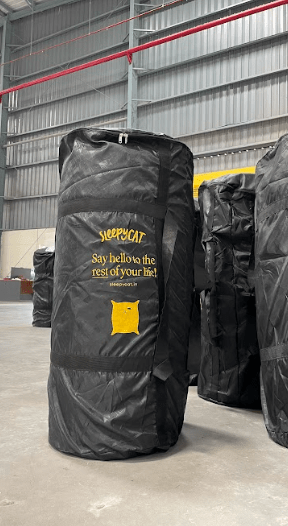 In today's fast-paced world, convenience and comfort are key factors when it comes to purchasing a new bed mattress. One of the easiest and most popular options is buying a mattress in a box. This modern type of bed allows you to order from the comfort of your own home and test-drive the mattress for a certain period before fully committing. In this comprehensive guide, we will answer all your questions about bed mattresses in a box, including what they are, how they are made, their cost, materials used, comfort level, lifespan, and who should consider buying them.
What is a Bed Mattress in a Box?
Bed mattresses in a box are aptly named because they are packed for shipping in a compact box. Regardless of the materials used, they are usually compressed, tightly rolled, and covered in heavy-duty protective plastic. This packaging method ensures convenient shipping and delivery right to your front door.
While the construction, materials, and benefits of boxed mattresses may vary, they all have one thing in common: a trial period. This allows you to test the mattress at home for 100 nights to ensure it suits your needs.
How Much Do Bed Mattresses in a Box Cost?
The cost of a bed mattress in a box can vary depending on several factors. These factors include the materials used, the size of the mattress, the manufacturer, and the time of year you make your purchase. Premium materials often come with a higher price tag. For example, latex mattresses designed for orthopaedic sleep tend to be a tad bit more expensive than other types. However, cooling mattresses, which incorporate advanced cooling technology, are an exception. All memory foam, latex, and cooling mattresses are available in boxed form.
What Are Bed Mattresses in a Box Made Of?
Bed mattresses in a box come in various types, including memory foam mattresses, and hybrids (a combination of foam and latex). The construction of a boxed mattress typically involves multiple layers of materials, usually ranging from three to five layers.
The mattress usually consists of the following components:
Breathable cover: This cover helps dissipate heat faster, promoting better temperature regulation during sleep.
Comfort layer: The comfort layer is the top layer of the mattress, providing direct contact with your body. It can be made from body-hugging memory foam, latex, or gel-infused foam for enhanced cooling.
Support core: The support core is the deeper part of the mattress, where you'll find a denser layer of foam and latex in the case of hybrid mattresses.
Edge support: Not all boxed mattresses have good edge support, but it plays a crucial role in making it easier to get in and out of bed and providing support while sitting or sleeping near the edges.
Base layer: The base layer, located at the bottom of the mattress, ensures overall stability and support.
Are Bed Mattresses in a Box Comfortable to Sleep On?
The comfort level of bed mattresses in a box can vary depending on individual preferences and needs. Comfort, just like mattress firmness, is subjective and influenced by various factors. These factors include the specific support you require, whether you prefer a soft, medium, or firm mattress, your body type, height, weight, preferred sleeping position, and whether you share the bed with a partner or pet.
That being said, many boxed mattresses have been tested and proven to be supremely comfortable. A good mattress in a box is designed with multiple layers to enhance in-bed comfort. Furthermore, they often incorporate cooling materials to promote breathability and provide a more comfortable sleep experience.
How Long Do Bed Mattresses in a Box Last?
The lifespan of a bed mattress in a box can vary depending on the type and quality of materials used. On average, mattresses in a box last around six to eight years, similar to traditional mattresses. However, certain factors, like brands, can impact the longevity and durability of a boxed mattress.
Lower-priced models can last for up to five or six years, or even longer when paired with a mattress topper for added support and longevity. Mid-range bed mattresses in a box typically last for seven years. However, with SleepyCat mattresses, you get luxurious quality at affordable prices. These quality and comfortable mattresses can easily last for 10 years or longer with proper care and regular cleaning.
Who Should Consider Buying a Bed Mattress in a Box?
Bed mattresses in a box are a great choice for a wide range of sleepers, especially those looking for convenience, affordability, and a variety of options. Consider a bed mattress in a box if you:
 

Want a well-made mattress at a lower price point?

 

Prefer the convenience of delivery to your front door.

 

Are you interested in a hybrid, memory foam, cooling, or organic mattress?

 

Want a wide range of options in terms of firmness and height?

 

Value a decent trial period (at least 100 nights) to test the mattress.

 

Prefer free shipping and, in most cases, free returns.

 

Seek a warranty that covers the mattress for at least 10 years.

   I w

ish to have the option to return the mattress for a refund after a few months.
In conclusion, bed mattresses in a box offer a convenient and cost-effective way to upgrade your sleep comfort. By purchasing from trusted brands or retailers, you can enjoy the perks of a trial period, free shipping, and a warranty. Consider options from trustworthy brands like SleepyCat, the best mattress online in India, and unlock the secret to deep, rejuvenating sleep. Explore the wide range of choices available and find the perfect bed mattress in a box for your unique sleep needs.