Sleep soundly with SleepyCat

10 Year Warranty
For all our mattresses only - The Ultima, The Original, The Hybrid Latex, and the Baby Mattress

1 Year Warranty
Applicable on All Beds, All Bedding, All Pillows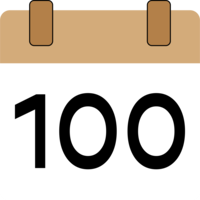 100-Nights Trial
On all our mattresses - The Ultima, The Original and The Hybrid Latex

No Cost Emi
Pay zero interest with our flexible financing options

Free Shipping
Now delivering across India. We serivce 30,000 + pin codes
Your Quest for a Genuine Orthopedic Mattress ends Here
October 30, 2023 | Written by SleepyCat Team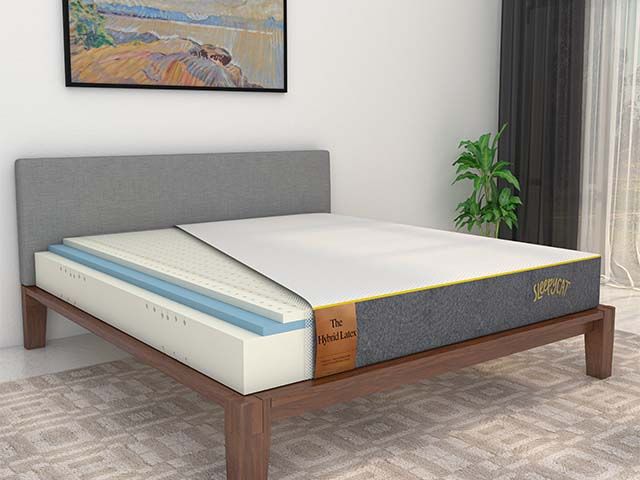 Let's start this blog with a clear statement: This isn't an ad. We're here to talk about something that affects millions of people around the world, something that can genuinely transform your life if you've been struggling with it – orthopedic pain. We've all heard those advertisements promising the "best" orthopedic solutions, but let's dive into what it's really all about.
The Unspoken Struggle
Orthopedic pain is a silent, relentless antagonist. It doesn't discriminate. Young or old, athlete or couch potato, you can find yourself in its clutches. Back pain, neck pain, joint pain – these unwelcome visitors can disrupt your life and make even the simplest of tasks seem Herculean. We get it. Searching for a solution can be overwhelming. You've probably tried numerous remedies, visited countless specialists, and maybe even invested in some expensive orthopedic gear. The quest for relief from orthopedic pain can be maddening.
What is an Orthopedic Mattress, Really?
Now, let's talk about orthopedic mattresses. These aren't just any regular mattresses; they're designed to offer the kind of support that your body craves. These are the ones that are supposed to be a game-changer for those suffering from orthopedic pain.
An orthopedic mattress provides the right balance of support and comfort. It's designed to align your spine correctly, reducing pressure points, and ensuring that you wake up without that nagging pain.
The Hard Truth About Orthopedic Mattresses
Here's where it gets tricky. Not all mattresses claiming to be "orthopedic" live up to the name. There's no regulation that defines what makes a mattress truly orthopedic. Many in the market make these claims but fail to deliver the right kind of support. That's why the search for a genuine orthopedic mattress is often like finding a needle in a haystack.
So, What's the Solution?
The key to finding a genuine orthopedic mattress is in the details. Look for a mattress that provides the right balance between support and comfort. It should adapt to your body's contours while keeping your spine aligned.
Memory foam mattresses are often a popular choice, thanks to their ability to conform to your body shape and relieve pressure points. They're known for their supportive properties, which can help ease orthopedic pain.
Take Your Time, Do Your Research
We understand that orthopedic pain isn't something you want to trifle with, and finding the right mattress can be a lengthy process. But in this quest, patience and knowledge are your best allies. Research, read reviews, ask for recommendations from healthcare professionals, and take your time to find the mattress that suits your specific needs.
Don't be swayed by flashy advertisements or empty promises. Take the time to understand what you truly need in an orthopedic mattress. Remember, it's an investment in your well-being, and it's worth every moment spent in research.
In Conclusion
In conclusion, the search for a genuine orthopedic mattress might seem like a daunting quest, but there's a shining solution that ticks all the right boxes – the Hybrid Latex Mattress from SleepyCat. It's more than just a mattress, it's a game-changer in the world of orthopedic comfort. With its Pinhole Tech Latex Layer, you get superior airflow and breathability, ensuring that you stay cool and comfortable throughout the night. The firm support it offers is precisely what your body needs to alleviate orthopedic pain, allowing you to wake up feeling refreshed and rejuvenated. But that's not all; this remarkable mattress is not just about support – it's also about breathability and hygiene. Its antibacterial properties ensure that your sleep environment remains clean and fresh. And when it comes to pressure relief, the SleepyCat Hybrid Latex Mattress shines with its 5-zone support system. This means that every inch of your body receives the care and attention it deserves, reducing those painful pressure points and helping you sleep soundly.
So, if you're on the hunt for the perfect orthopedic mattress, look no further. The SleepyCat Hybrid Latex Mattress is more than just a mattress; it's a lifeline to a pain-free and restful night's sleep. Say goodbye to those sleepless nights and embrace the comfort and support that this mattress provides. Your quest for genuine orthopedic relief ends here – with SleepyCat.