Sleep soundly with SleepyCat

10 Year Warranty
For all our mattresses only - The Ultima, The Original, The Hybrid Latex, and the Baby Mattress

1 Year Warranty
Applicable on All Beds, All Bedding, All Pillows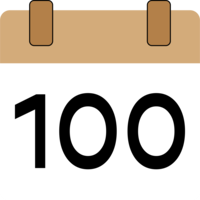 100-Nights Trial
On all our mattresses - The Ultima, The Original and The Hybrid Latex

No Cost Emi
Pay zero interest with our flexible financing options

Free Shipping
Now delivering across India. We serivce 30,000 + pin codes
10 Simple Steps To Clean Your Memory Foam Mattress
June 8, 2021 | Written by SleepyCat Team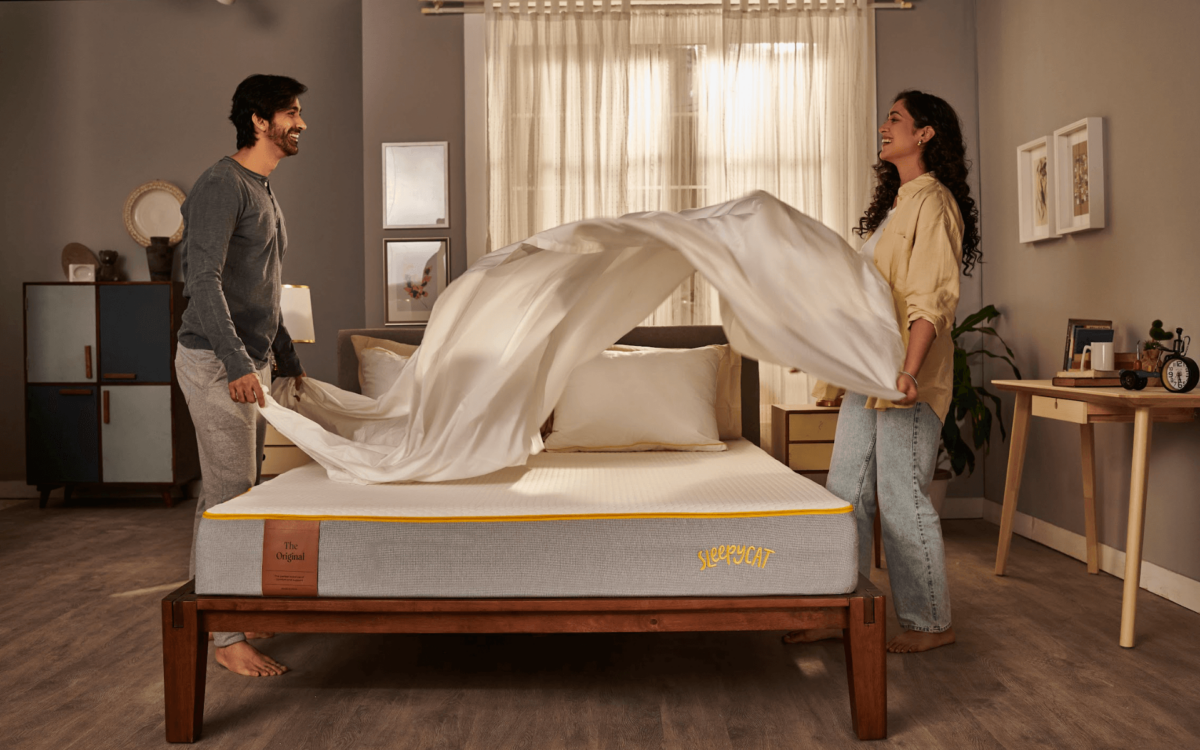 We think it's safe to say that the last year has gotten all of us used to do chores.
In a locked-down world where maids and bais can't make it for their own safety, what choice do you have?
It's an endless cycle of "kapda dho, bartan ghiso aur so jao."
But before you hit the sack after indulging in this circle of life, did you make it a point to clean your mattress too?
Don't roll your eyes at us for adding another chore to your list.
You know it's been a long time coming. You know it's needed.
Your memory foam mattress deserves a little TLC now and then too, you know.
So if you've finally taken the decision to deep clean your mattress, but don't know where to start, allow us to help you.
Here's how to clean your mattress in 10 easy steps
Strip your bed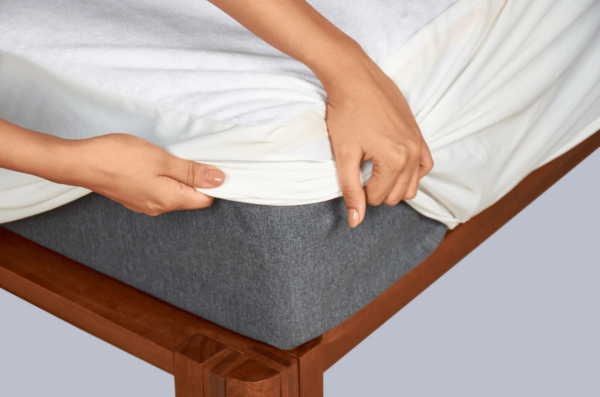 Take it all off. The pillows, the duvet, the sheets, the mattress protector, and the cover. Remove everything from your mattress before you begin.
That's the first step. And you have to admit. It's quite easy so far.
Gather all your cleaning supplies and get ready 
You need a couple of things to get your memory foam mattress spick and span again. Here's all that you'll need:-
A vacuum cleaner with an attachment to clean upholstery

Mild dish soap or an enzyme cleaner for the stains

Baking soda

Laundry detergent

Cold water

Cleaning cloth
Wash all of the bedding you stripped off 
Yes, the washing machine was where all of that bedding you removed was supposed to go.
Your sheets, mattress covers, and pillowcases (even pillows if yours are washable) need to go for a spin in the ol' washing machine while you clean your mattress.
Tip: Using hot water to clean your bedding with a good laundry detergent will help remove any dust mites or allergens built up over time.
It's time to vacuum your MF (memory foam) mattress 
Get that vacuum cleaner vrooming with the upholstery attachment on it and comb through the entire surface of your mattress. Repeat on the sides. Be sure to clean the seams as well, and use the crevice attachment to get out hidden dust.
Use a stain remover for spot cleaning
Spot a few stains on your mattress post-vacuuming? Now it's time to get those bad boys out.
Remember the enzyme cleaner we asked you to get at the start of this blog? Spray the cleaner on a soft cloth and rub it over the stain to get it out. Next, dab a clean cloth with cold water and rub it on your mattress till the stain lightens or vanishes.
You can also use a stain remover. Just be sure it's safe for a memory foam mattress. Also, remember never to soak your mattress wet. The key while cleaning is to use as little moisture as possible.
Give your mattress a baking soda sprinkling 
Although it's great to give your mattress some much-needed soak-up-the-sun and fresh air time to get all the nasty odours out, you might not always be able to.
In fact, it's best to avoid direct sunlight in the case of a memory foam mattress. Memory foam mattress benefits might be many but direct heat exposure is not one of them as it can lead to damage.
Not to worry though as baking soda is just as good at getting rid of odour, bacteria, and mould. Baking soda absorbs all the moisture and odour left in your mattress to leave it fresh and smell-free.
For baking soda to work its magic on your mattress, sprinkle a generous amount all over it and leave it overnight if you can. Let your windows open so all the trapped odour escapes.
Vacuum one more time 
Once your mattress is done soaking up the baking soda goodness, vacuum it thoroughly again. This'll help remove the leftover baking soda so you get a minty clean mattress. Vacuum the headboard too, if you have one.
Just flip it, your mattress we mean
Congratulations! One side of your mattress is absolutely clean! But what about the other one? Now is when you flip your mattress and repeat steps 4-7 to get every inch of it as squeaky clean as possible.
Luckily one of the advantages of memory foam mattresses is that they're relatively light so it won't be that hard to flip yours.
Give your mattress the protection it needs
Once you're done cleaning, preserve the hard work you put into it by covering your mattress in a fresh, clean mattress protector. Try getting a waterproof one so that you can keep your mattress safe from spills. Plus, they'll keep bugs and dirt away too.
Use fitted sheets to keep dust away 
You can cut down the number of times you need to clean your mattress simply by using fitted sheets. They'll keep the dust out by tightly wrapping themselves around your mattress. Just be sure to clean them regularly, too.
A memory foam mattress might present a problem while cleaning but the solution is easy with these 10 steps. So follow them to keep your mattress in mint condition.