Sleep soundly with SleepyCat

10 Year Warranty
For all our mattresses only - The Ultima, The Original, The Hybrid Latex, and the Baby Mattress

1 Year Warranty
Applicable on All Beds, All Bedding, All Pillows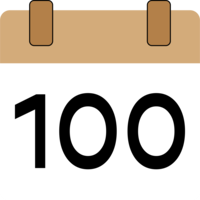 100-Nights Trial
On all our mattresses - The Ultima, The Original and The Hybrid Latex

No Cost Emi
Pay zero interest with our flexible financing options

Free Shipping
Now delivering across India. We serivce 30,000 + pin codes
Weighted Blankets 101: All You Need To Know About This Relaxing Quilt
June 24, 2021 | Written by SleepyCat Team
Lately, weighted blankets have created quite the buzz (the good kind) in the sleep industry. This new kid on the bed, err, block, has managed to carve a niche for itself as a therapy blanket due to the many benefits it offers.
But the million-dollar question is – is it worth it? 
Let us give you a lowdown on everything weighted blanket so you can decide for yourself!
What is a weighted blanket? 
A weighted blanket is a heavy blanket that's filled with glass beads, sand, or plastic pellets to offer therapeutic release from anxiety and stress. Their weight can calm you when you wrap it around your body, giving off the feeling of a soothing hug.
How does it work?
To put it simply, a weighted blanket is nothing but a stress-relieving hug in a blanket. Working on the principle of Deep Touch Pressure therapy, stimulates the pressure points in your body to relax it from head to toe.
Deep touch pressure is a technique that's commonly used in massages, working via the application of hands and tools to relax the nervous system.
Weighted blankets use this technique, working along with gravity to create a grounding effect, which feels deeply calming. Imagine being snuggled up in a warm, cosy bear hug all night long. That's exactly what a weighted blanket feels like.
What are the benefits of a weighted blanket? 
When it comes to the benefit department, weighted blankets are full of them. If you get one, you'd be able to reap these amazing science-backed benefits:-
Deep relaxation like never before 
Weighted blankets are the secret sauce to achieving a state of complete calm. Studies show that those who use weighted blankets experience a deep state of calm on regular use. That's what makes them the perfect choice for those who suffer from stress and anxiety. It can keep your hyperactive mind under control, so you can enjoy some relaxed time all to yourself.
Improved sleep every night 
If you struggle with sleep, you'll love using a weighted blanket. Research suggests that sleeping with a weighted blanket not only ensures you fall asleep faster but also stays asleep longer.
What's more, you experience fewer disruptions in the night, leading to an overall improved sleep experience.
Reduction of cortisol 
High levels of stress are caused by the increase of the stress hormone, cortisol, in the body. While a little amount of stress is good, the chronic form of it can wreak havoc. Weighted blankets with their Deep Touch Pressure therapy can reduce the levels of cortisol in your body.
Increase in serotonin 
What Deep Touch Pressure in weighted blanket does is it increase the levels of serotonin in your body. Serotonin is also responsible for regulating your sleep-wake cycle and ensuring you sleep soundly.
Better mood for a better you 
Covering yourself in a weighted blanket can improve your mood to a great extent. See, these hug machines also release oxytocin in your body – the feel-good hormone. So now you have a cocktail of serotonin and oxytocin, minus the cortisol, which is bound to make you feel happier.
Relieves chronic pain 
Massages are quite commonly recommended as therapy for chronic pain. However, since they are expensive and not feasible on that account, weighted blankets present themselves as a good alternative. The light pressure they apply is quite similar to massages, which can help ease any kind of chronic pain you feel.
This leads to a greater sense of security 
One of the many amazing weighted blanket benefits. When you wrap yourself snugly in one, it creates a swaddling effect, which can lead to a greater sense of security. This added feeling can radiate to other spheres of your life too.
Reduces tosses and turning 
Sleep disruption is a serious problem that can gradually lead to chronic sleep loss. You can prevent that easily with a weighted blanket. Being heavy, it'll cocoon you, making your body rest and reducing night-time movements.
Helps in the management of OCD 
According to experts, OCD (Obsessive Compulsive Disorder) is closely associated with low levels of serotonin in the body. As you already know, weighted blankets can increase your serotonin levels, keeping your OCD in check.
Enhances interpersonal interactions
Believe it or not, the Deep Touch Pressure therapy of a weighted blanket can improve the way you communicate as well as enhance social interactions that take place during the day. Both of these likely have to do with the security and sound sleep the blanket provides.
Besides these, you can derive plenty of other benefits too such as reducing the symptoms of ADHD, easing those of panic disorders, alleviating symptoms of menopause, helping cure insomnia and other sleep disorders, and a lot more.
Are there any downsides to it? 
Although weighted blankets are total miracle workers considering how much they can do for you, there are a few downsides to them.
First of all, weighted blankets are not commonly available in India. Luckily, SleepyCat has newly launched a great weighted blanket you can try.
As for other cons, cleaning and caring for one can be difficult. So can travelling with them due to their weight. That said, their benefits far outweigh their disadvantages. So investing in one would truly be investing in your own wellness.
How heavy should it be? 
Generally, weighted blankets weigh anywhere between 2kgs to 13 kgs.
Now that's a broad range. So how much should your blanket weigh? Well, that depends on your body weight. Ideally, a weighted blanket should weigh 10% of your body weight.
So for example, if you're an adult male, weighing 70 kilos, your blanket should weigh 7 kilos for it to work its magic.
Should you get a weighted blanket? 
If you look closely, you'll notice that all of the above-weighted blanket benefits have one thing in common – they work to relax you deeply. When you're calm, less anxious, sleep better and are pain-free, you're bound to feel happier than before.
So if you ask us, "should you get one for yourself?", we'll tell you "hell yeah!" Especially if you suffer from anxiety, stress, sleep disorders or chronic pain. Weighted blankets are also a good choice for those who suffer from ADHD or Restless Leg Syndrome. 
Ready to get one for yourself? You can buy excellent weighted blankets in India on SleepyCat!