Sleep soundly with SleepyCat

10 Year Warranty
For all our mattresses only - The Ultima, The Original, The Hybrid Latex, and the Baby Mattress

1 Year Warranty
Applicable on All Beds, All Bedding, All Pillows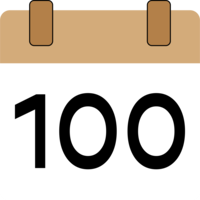 100-Nights Trial
On all our mattresses - The Ultima, The Original and The Hybrid Latex

No Cost Emi
Pay zero interest with our flexible financing options

Free Shipping
Now delivering across India. We serivce 30,000 + pin codes
A How-To Guide To Buying The Best Foam Mattress Online
June 1, 2021 | Written by SleepyCat Team
The one thing that's true about the online mattress shopping space right now is that it's hella exciting!
With more and more players entering the sleep game and bringing new and innovative snooze solutions to cater to all kinds of sleepers, this is truly one of the best times to be getting a new mattress.
With that being said, having a ton of options means choosing responsibly. And the problem is foam mattresses can be of a few types, making it a tad difficult to know which one is The One for you.
But what have you to fear when we are here?
In this blog, we'll present to you a comprehensible foam mattress buying guide that'll ensure you get the max bang for your buck when you get your next mattress online.
What the foam – The fuss about foam mattresses 
Lately, foam mattresses have been quite the rage. If you've hopped online to search for mattresses recently, we're sure you've seen ads pop up claiming "get the best price memory foam mattress right here".
As annoying as that might be, the fuss about memory foam mattresses is real. And that's because of their orthopedic properties.
Owing their origins to NASA in the 1970s, memory foam was developed to enhance the cushioning of seats and help in crash protection for pilots.
Since then, memory foam has come a long way, finding its way into our lives and our bedrooms, supporting us as we sleep like babies all through the night.
The foam and nothing but the foam – The type of foam mattresses
We know. We heard you. There are just too many types of foam mattresses out there, right? Well, let us break it down for you, so you don't feel so lost and confused in this mattress maze anymore.
Memory Foam 
Probably the most popular type of foam out there, memory foam is a viscoelastic polyfoam that contours to your posture when you sit or lay on it and retains its shape after you get up. It helps in distributing your weight equally while relieving pressure so you sleep soundly.
Memory foam itself is of quite a few types, so let's take a look at that-
Traditional Memory Foam 
A closed-cell design that cradles your joints to reduce any pressure on them, this type of foam is densely packed and hence retains heat. Not the best choice for warm climates.
Gel Memory Foam 
Gel memory foam packs in gel-infused beads that not only keep you, the sleeper, cool but also provide excellent posture retention, reducing pressure on your joints.
Open-cell Memory Foam 
Open cell memory foam is designed with several pin-holes that allow air to escape, making the mattress feel fresh and cool without sacrificing support. Many good brands use open-cell gel memory foam in their mattresses to provide sleepers with adequate cooling, comfort and support.
Latex Foam 
The other type of foam, latex is made of the sap produced from rubber trees. It's an all-natural, eco-friendly material that stays cool and supports all your joints and pressure points from head to toe. However, unlike memory foam, it has a slight bounce, which can result in motion transfer.
Foam is where the comfort is – Advantages of foam mattresses 
You know it to an extent. You've heard from friends and family about how great their new foam mattress is. But we bet you don't know all the benefits of a memory foam mattress. Or a latex one for that matter. So let us enlighten you.
Memory Foam 
Memory foam mattresses are your best bet for pressure relief and targeted support. Its ability to cradle you ensures the right spinal alignment and circulation every time you lay down.
Taking the top draw in comfort, memory foam mattresses are excellent in conforming to the curves of your body, offering you a rare combination of softness and support.
Motion isolation is a major benefit of memory foam mattresses. Its deep cushioning quality prevents motion transfer. This means that even if your partner tosses and turns heavily through the night, you won't feel a thing.
Latex Foam
An eco-friendly option, latex mattresses are naturally hypoallergenic and cooling, a great choice for the environmentally conscious.
Since latex mattresses provide head-to-toe support in most cases, it makes them very versatile. This means they are better at accommodating you, irrespective of your body type and sleeping position.
Another thing that works in favor of latex mattresses is their durability. If you take proper care of your mattress, it can last you a long time to come.
Now both of these types of foam mattresses also have certain limitations. For example, they can get expensive, though they'll be well worth the investment.
Moreover, memory foam mattresses can get hot, while latex ones can get too firm. However, if you pick the right brand, you can get rid of most of these issues.
New foam, who this? – The right foam mattress for you 
Buying a mattress is a big decision and we know the pressure to nail it right is high. So to help you decide "what is the best memory foam mattress to buy", we've jotted down some pointers. Take a look –
Firmness 
Do you like your mattress soft or firm? If you like it soft, memory foam is a better choice. Firm mattress lovers, on the other hand, will enjoy a latex mattress much more.
Pressure-relieving properties 
While both are adept at relieving pressure, latex foam mattresses can be more supportive due to their firmer nature and their ability to offer head-to-toe support. This makes them a better choice for heavy sleepers; while light sleepers will get better support with memory foam.
Preferred sleeping position
We recommend back sleepers get a latex mattress due to the extra support it provides. Side and tummy sleepers should consider memory foam due to its cushioning properties.
Durability 
Both are quite long-lasting so you can pick either. Especially because you should change your mattress once every 10 years anyway.
Allergies 
If you purchase your mattress from a good brand, you'll find both of them to be hypoallergenic, thus keeping you safe. However, if you're particularly sensitive, we'd recommend a latex mattress.
Wondering about the best place to buy a memory foam mattress? Or even a latex one? SleepyCat has an impressive collection you can get your hands on to sleep better every day of your life.