Sleep soundly with SleepyCat

10 Year Warranty
For all our mattresses only - The Ultima, The Original, The Hybrid Latex, and the Baby Mattress

1 Year Warranty
Applicable on All Beds, All Bedding, All Pillows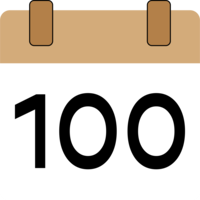 100-Nights Trial
On all our mattresses - The Ultima, The Original and The Hybrid Latex

No Cost Emi
Pay zero interest with our flexible financing options

Free Shipping
Now delivering across India. We serivce 30,000 + pin codes
6 Ways Your Mattress Affects You
May 9, 2023 | Written by SleepyCat Team
Without the right gear, you wouldn't run a marathon or hike a mountain. And yet, despite spending a third of our lives sleeping, many of us haven't adequately prepared in the bedroom – when it comes to mattresses. You might be tempted to blame your budget for continuing to doze on a less-than-ideal mattress, but considering just a little bit more shut-eye can help you lose weight, improve your memory and live longer, can you really put a price tag on good sleep? But the wrong mattress- or the mattress that's simply too old- can cause more than that crick in your neck or your low back pain. Here are six sneakier ways your mattress affects your sleep and your health.
Buying A New Mattress Might Zap Your Stress
In a small study, 59 healthy men and women slept for 28 consecutive nights on their regular mattresses, then another 28 nights on new, medium-firm mattresses. They were asked to evaluate their stress levels based on factors like worrying, racing thoughts, nervousness, irritability, headaches, trembling, and more. The new mattress resulted in a significant decrease in stress, according to the study, possibly because of the related increase in sleep quality and decrease in pain associated with the firmer setup.
You May Be Allergic To Your Mattress
Well, to the dust mites calling it home, at least. The microscopic creatures feed on the dead skin cells you shed naturally, a whole host of which are found in and on your bed. Dust mites and other allergens can accumulate in your mattress over time, leading to allergies and other respiratory problems. Washing sheets and pillowcases frequently in hot water can help rid your linens of dust mites. And a Fitted Bedsheet Set can help keep them from traveling from the mattress to your sheets and pillows going forward. 
Tossing And Turning Could Be A Sign It's Time For A New One
A spring sticking into the small of your back or frequent back aches, joint pains, or strained neck after sleeping are obvious signs that it's time to replace your mattress. But they're not the only reasons to head to the store. If you're simply not sleeping as well as you used to at home, it might be time to make an investment, especially if you find you sleep better away from home.
You Need A Mattress More Supportive Than Your Ex
If you regularly wake up with lower back or neck pain, your mattress may have lost its ability to support your body and keep your spine in a neutral position. Continuing to sleep on a mattress that doesn't support you properly usually only makes your pain worse. Medium-firm mattresses may be the most beneficial for reducing pain and improving overall sleep quality. If you experience pain in your muscles, joints, or at key pressure points, like your shoulders and hips, Hybrid Latex Mattress is the best orthopedic mattress in India that works well for your sleeping needs.
Old and Overly-Firm Mattresses lead to discomfort
If your old mattress doesn't provide you proper support or relieve your pressure points, it's time to buy a new mattress, as sleeping on your old mattress will lead to all-night discomfort and stiffness in your back when you wake up. Foam mattresses provide the best pressure relief and body contouring. If you want pain relief at key pressure points, look for a mattress that gently conforms to your body when you lie down. This allows for your hips and shoulders to sink in slightly. A high-quality memory foam mattress offers the most pressure relief. Hybrids with foam layers are the best mattress for sleeping.
Check Your Overall Health
Poor quality sleep and improper support from your mattress can contribute to a wide range of health issues, including obesity, heart disease, and depression. Investing in a high-quality firm or medium-firm mattress orthopedic which is the best mattress for back pain, provides proper relief and comfort can greatly improve the quality of your sleep, alleviate pain, reduce allergies, and lead to better overall health. It's important to do your research and find the right mattress that fits your body type, sleeping position, and personal preferences.
In summary, the mattress you choose can significantly impact your sleep quality, pain levels, allergies and overall health. Therefore, investing in a quality mattress that is both comfortable and supportive is important to improve your well-being.