Sleep soundly with SleepyCat

10 Year Warranty
For all our mattresses only - The Ultima, The Original, The Hybrid Latex, and the Baby Mattress

1 Year Warranty
Applicable on All Beds, All Bedding, All Pillows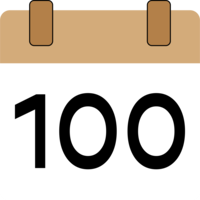 100-Nights Trial
On all our mattresses - The Ultima, The Original and The Hybrid Latex

No Cost Emi
Pay zero interest with our flexible financing options

Free Shipping
Now delivering across India. We serivce 30,000 + pin codes
Good Sleep Needs Good Comfort – Rest Your Tired Bones
June 28, 2021 | Written by SleepyCat Team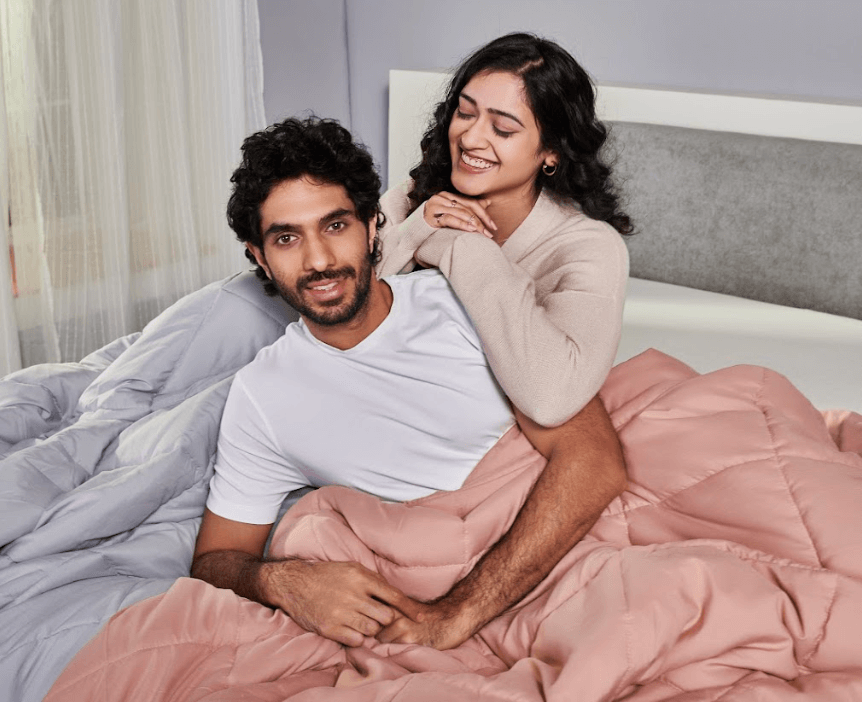 There is the gallant power nap for those moments of sweet respite, stolen from a hectic schedule. Then you have your beauty sleep, a schedule followed religiously to nourish the body's youthful charm. Yet another is the appetitive nap that you take just because you can.
No matter what sleeping pattern you prefer, no matter whether you sleep above the covers or underneath, one thing that every snooze has to have is comfort. Unless you are comfortable when you lay your weary head to rest, good sleep will be as elusive as the wind.
Rest Your Tired Bones; But How?
Light those scented candles and fluff your pillow; adjust the AC's temperature and dim all the lights; but unless you lay down on a mattress that suits you perfectly, you may not be able to enjoy a peaceful slumber. As much as the climate, ambience, and peace are important, you also need to consider which foam or material is best for your bed. Among the different types of mattress foam available today, one that has garnered a lot of attention, curiosity, and favor is memory foam.
The Best Memory of Undisturbed Sleep
There are many types of memory foam mattresses available today which begs the question – "Which foam is best for your bed?"
Here's what a lot of people don't realize – the secret behind choosing the best among the numerous types of memory foam mattresses is more about you rather than what you choose.
As an example, a latex mattress benefits those who suffer from back issues or chronic pain, while one of the most well-known benefits of a memory foam mattress is motion transfer resistance.
So, if you cannot find the peace you need when you hit the hay, maybe the hay needs to be changed. And with the many benefits that a memory foam mattress has to offer, it all comes down to what you need and what types of memory foam mattresses can fulfil those needs.
Types of Memory Foam Mattresses and Their Benefits
The benefits offered by a memory foam mattress depends on how it has been made.
The Traditional Memory Foam Mattress
With a prestigious history where memory foam was first conceptualized by and for NASA, traditional memory foam has not changed much since the 1970s. Made using petroleum-based products, however, they have lost face in modern times where sustainability has become the mantra.
When Memory Foam Went Vegan
Springy and natural, some memory foam mattresses are plant-based. Coconut foam, soy, and other plant materials are utilized in the manufacture, resulting in a mattress that springs back more quickly and also has a cleaner carbon footprint.
Open Cell Memory Foam
The latest in the line of foam mattresses, this one has thinner walls making it more comfortable and breathable. It also prevents motion transfer so you can sleep disturbance-free
Top Benefits of a Memory Foam Mattress
Quite similar to a latex mattress, the benefits of memory foam include the ability to contour itself to one's body shape, but memory foam takes the feature a bit further. Memory foam reacts to the heat of a person's body and molds itself around the body's curves, ensuring a person can enjoy complete comfort.
Think about what you need from your mattress; is it the durability of latex, the extreme comfort of memory foam, or the strict lifestyle with an orthopedic mattress? Take your pick once you have decided.
May you sleep in complete comfort, and without a worry in the world.