Sleep soundly with SleepyCat

10 Year Warranty
For all our mattresses only - The Ultima, The Original, The Hybrid Latex, and the Baby Mattress

1 Year Warranty
Applicable on All Beds, All Bedding, All Pillows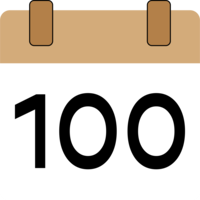 100-Nights Trial
On all our mattresses - The Ultima, The Original and The Hybrid Latex

No Cost Emi
Pay zero interest with our flexible financing options

Free Shipping
Now delivering across India. We serivce 30,000 + pin codes
Hygge: A How-To Guide On The Danish Way To Live As Cozy As Possible
February 6, 2021 | Written by SleepyCat Team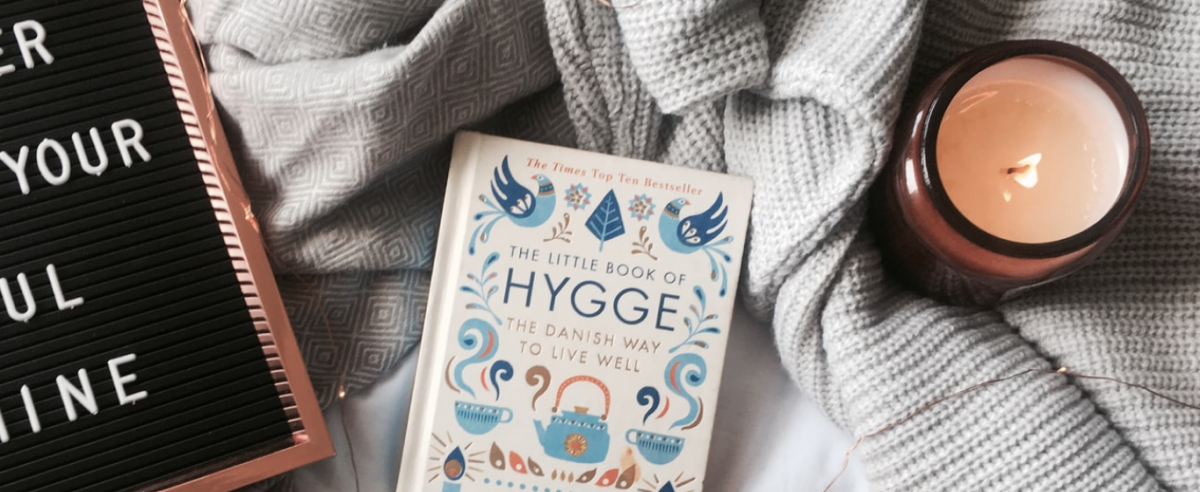 With Valentine's Day around the corner and the winter chills refusing to go on their annual retreat, we couldn't help but look for ways to get cozy. After all, how often do the season of love and socks-on weather coincide?
Not. Very. Often.
That said, we're pretty sure you've heard of the Danish obsession hygge, right? The one that took the UK by storm in 2016 and the US in 2017? No? More than 12 books have already been written on this secret way of living cozy! One of them – The Little Book of Hygge (cute, right?) –is even a New York Times bestseller!
No, no. No need to Google it. We know what we're talking about. In fact, we're here to enlighten you on this amazing Danish concept. Even share with you how to hygge so you can enjoy one helluva of a cozy February! And maybe even the whole year.
Let's get started
What's hygge all about?
Hygge, pronounced "hoo-guh" is a feeling. Defined as "a quality of coziness and comfortable conviviality that engenders a feeling of contentment or well-being" – you feel hygge when you feel good.
In fact, you've already experienced hygge more often than not without even realizing it. Read a book nestled in your bed? That's hygge.
Spent some quality time with your dog lounging in the sun? That's hygge too. Enjoyed a hot cup of cocoa on a wintry morning? Just more of hygge.
Hygge is such a vital part of the Danish way of life that according to Miek Wiking, author of The Little Book of Hygge, and CEO of the Happiness Research Institute based out in Copenhagen, it is –
"A defining feature of our cultural identity and an integral part of the national DNA."
Well, Denmark was ranked the second happiest country in the world in 2020. So if they swear by hygge, there has to be some substance to it.
Let's find out how you can practice hygge in your daily life.
How to hygge everyday
First of all, let us make one thing clear. Almost anything and everything can be hyggelig (hygge-like).
Love to lounge at home in your favorite sweatpants but would never ever wear them out? There's a Danish word for that – hyggebukser!
Love cashmere socks and steaming hot cups of coffee? Well, that counts as hygge too.
However, if you want to turn into a hygge pro and live the cozy life, here are few things that can help you hygge it up this season –
Fill your home with hygge candles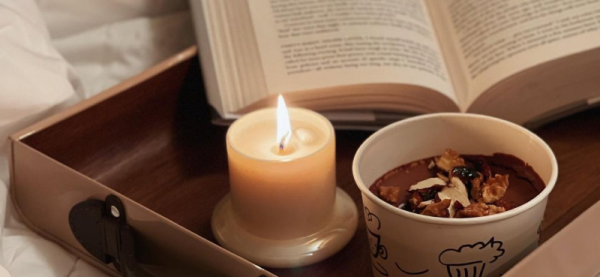 Create your own hyggekrog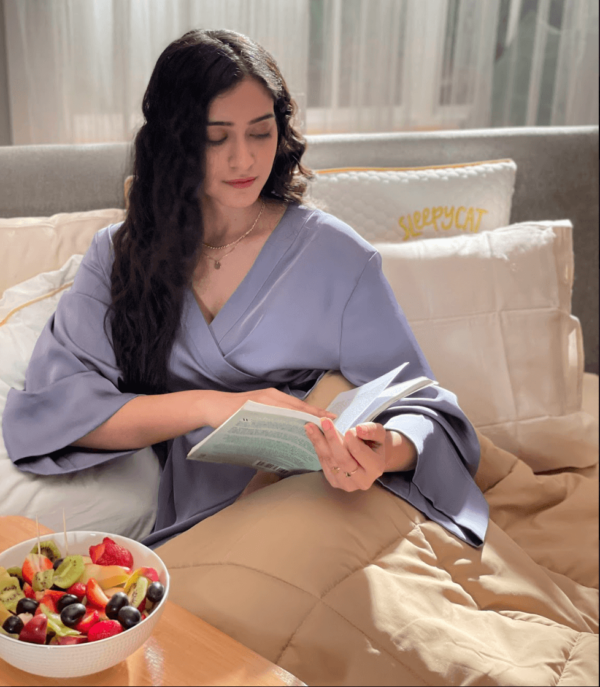 Probably our favourite part of hyggelig culture, hyggekrog is basically your super cozy nook. Your corner of the home where you can stay curled up with your favourite book, favourite pillow, or favourite person.
We recommend filling your hyggekrog with ample amounts of pillow and a cozy, comfy mattress. Don't have one? You can always go online bed mattress shopping. Wondering the best place to buy a mattress online? SleepyCat has plenty of premium options for you to choose from!
Throw in some blankets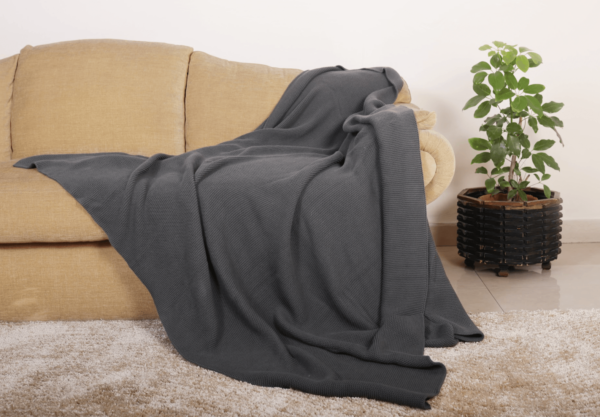 Whether it's a warm, lightweight comforter or a chunky knit blanket given to you by grandma, having something soft to wrap yourself in is what feeling cozy is all about. Since it's still cold, woollen socks and oversized sweaters to go with the blanket will make your space more hyggelig than ever. When summer hits, you can replace this with crispy, cool cotton sheets and huggable pillows.
Get your comfort food in bed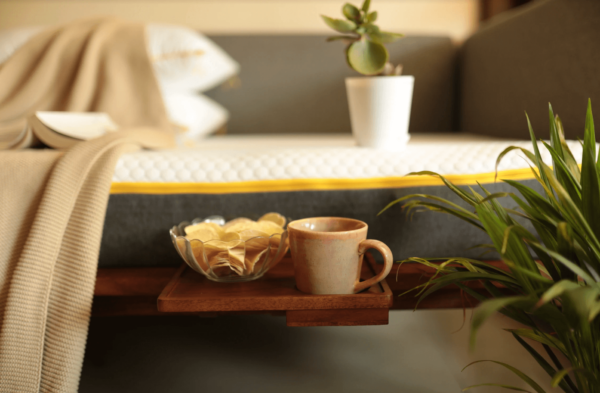 From a mug of hot chocolate to homemade meals like your mamma used to make them, things you sip/munch on should also give off those cozy vibes that transport you into your own safe haven. Comfort and familiarity go a long way in creating a space of hygge. However, the Danish recommend eating mindfully. So try not to get your hopes up for a binge eating spree.
Surround yourself with your loved ones
Hygge is all about savouring the moment, the simpler joys of life with the ones closest to you. Though it can certainly be felt alone, the effect of hygge is amplified when you're in the company of the ones you're fond of.
Watch a movie nestled in a blanket, spend a date night in, or host a cozy, little dinner. Togetherness can spread the warm glow of hygge in your heart, no matter what you do when you hang out with people that mean the world to you.
Bonus: Sleep cozy every night to get your hygge on
Though technically not a part of living the hygge life, we believe sleeping cozy can add to the amazing snug feeling you get when you're comfy! A good night's sleep is one of the simplest pleasures of life – the kind whose positive effects radiate all through your day. However, sleeping well requires the right aids. So if you've been thinking about which mattress is best for sleeping or which one is good for sleep, consider getting yourself a SleepyCat. That ought to ensure you get the coziest sleep of your life!