Sleep soundly with SleepyCat

10 Year Warranty
For all our mattresses only - The Ultima, The Original, The Hybrid Latex, and the Baby Mattress

1 Year Warranty
Applicable on All Beds, All Bedding, All Pillows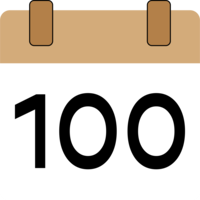 100-Nights Trial
On all our mattresses - The Ultima, The Original and The Hybrid Latex

No Cost Emi
Pay zero interest with our flexible financing options

Free Shipping
Now delivering across India. We serivce 30,000 + pin codes
Sleep: The Secret To Better, Stronger Immunity
May 18, 2021 | Written by SleepyCat Team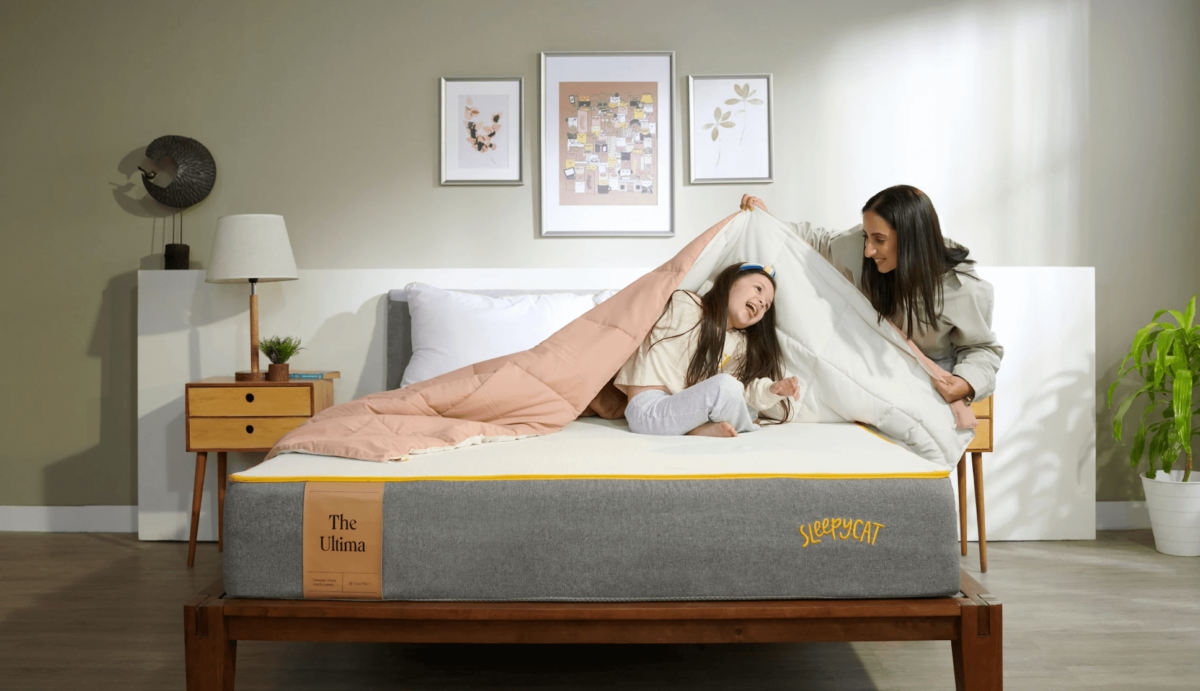 Be honest. What comes to your mind when you think of boosting your immunity? Let us guess.
Foods like broccoli and yoghurt.
Maybe a heart-warming cup of tulsi-ginger green tea.
Perhaps one of those vitamin C kits everybody keeps asking you to get for yourself.
The list goes on and on. And why not? There's just so much out there recently – shelves after shelves of products that "boost your immunity".
But here's the thing:-
We bet you never thought about sleeping as means to enhance your immunity, did you? We're not surprised.
Nobody does!
But since we're being frank, it is a good way to boost your immunity. Let's get under the layers of the matter.
Sleep and immunity share the same bed
Sleep is way more fascinating than we ever thought it to be. Over the years, sleep scientists have time and again discovered something new about what we do when we close our eyes for the night.
One of the things they've found out is that sleep and immunity share a close relationship. Or as they call it – a bidirectional relationship.
What does this mean?
It means that immune responses say for example the kind caused by viral, can affect your sleep. On the other hand, sleeping well regularly can strengthen your immune system and help in its optimum function.
Can't exactly call it symbiotic but you get the drift. Both of them not only influence each other but sleep can (at least) help your immune system function better than it used to. Provided you get your mandated 8 hours of solidly sound sleep every night.
If you struggle with sleep, a mattress change can help. A 

memory foam mattress

has many benefits including improving the quality of your sleep.
The exact ways in which sleep affects your immune system 
Sleep and immunity don't make for strange bedfellows. They make for good ones. Let's see exactly how sleep helps your immune function.
Sleep's role in your innate and adaptive immunity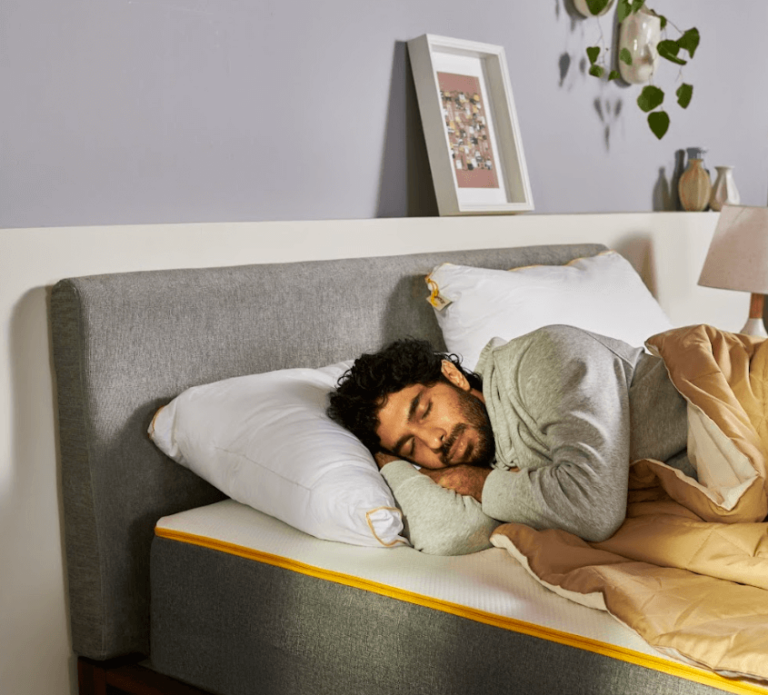 Sleep is the only time your body and mind truly get to rest. And studies show that the nightly hours of shut-eye help increase the robustness of your immune system.
According to researchers, a couple of functions of your immunity rev up when you're asleep at night. For example, your body's inflammatory response gets a boost, strengthening your adaptive and innate immunity, which helps fight infections or heal wounds.
Besides, you know that sleep can improve your memory and capacity to learn. But did you know it could also improve your immune memory?
Sleep time is when the interaction between components of your immune system helps to reinforce your immune memory, which means it improves the ability of your system to recognize and fight the harmful antigens in your body. This happens because while you're sleeping, your body frees up energy for your immune system to perform its crucial tasks.
Sleep's role in warding off infections 
Let's get straight to the point.
Your immune system is made up of multiple cells, of which T cells (a type of white blood cell) are an important one.
The reason why they're so important is because these cells are responsible for fighting the viruses in your body. For example, it can help you fight a viral infection such as the flu.
Now studies show that sleep can improve the function of T cells, consequently increasing your body's capacity to fight off infections.
That is good news considering the times we live in! Won't you agree?
Sleep's role in vaccination 
Vaccination is a buzzword currently, and a very important one too. Recent COVID-19 vaccines have shown promise and play a key role in hopefully ending the pandemic once and for all.
While that's great, what's even better is that studies have proven that sleep can increase the efficacy of the vaccines you take.
Studies conducted for the vaccines of swine flu and hepatitis concluded that people who do not sleep well on the night after they've taken the shot tend to have a weaker immune system response. This can consequently reduce the efficacy of the vaccine and make a second shot mandatory.
Besides, adults who repeatedly slept less than 7 hours were likely to experience reduced effectiveness of the vaccines they take, which can leave them unprotected against the viruses they got the shot for.
Will you fall sick if you don't sleep well? 
Now that's the million-dollar question you've been aching to find out the answer to, right? Well, here's the truth.
Sleep deprivation can affect your health (negatively) in a myriad of ways – including making you more susceptible to sickness since it can disrupt the normal functioning of your immune system.
Not only short-term illnesses, but you're even at the risk of developing long-term ones such as heart diseases or diabetes. Besides, you're more likely to develop infections such as common cold or flu if you don't get 7 to 9 hours of sleep each night. 
The moral of the story is?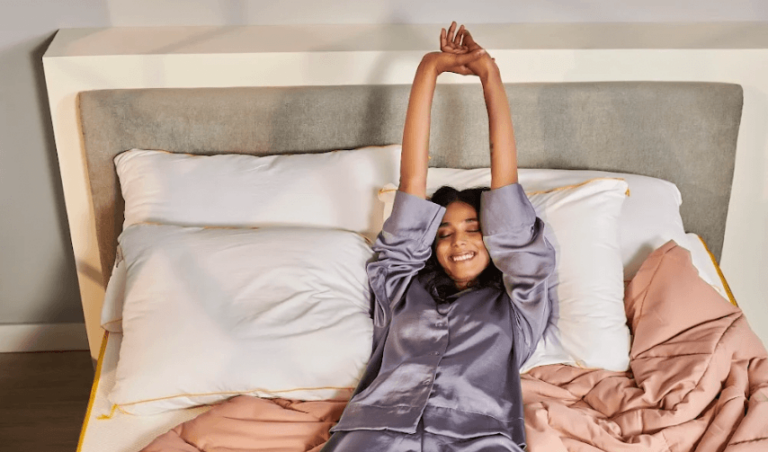 You need to cram in those 8 hours to keep your immunity and consequently body, mind, and soul healthy.
How you can sleep better for the sake of your immunity 
By now, we're sure you're ready to hop on the Zzz Zzz train and take your sleep to the next level. Here are a few tips to help you-
If you want to sleep well night in and night out, you have to get your timetable on track. Sleep at a fixed time daily and ensure you snooze 8 hours minimum.

Practice a wind-down before sleeping so you can drift into snooze mode by de-cluttering your mind.

Invest in a good mattress. 

Often back pain can keep you up, disrupting your sleep. Is memory foam good for your back? Of course, it is. It'll help you sleep better.
Memory foam mattresses can fix sleep problems and offer viable solutions in terms of proper comfort and support. Besides, there are many other advantages of a memory foam mattress such as easy maintenance, durability, and best of all, sweet sleep. So invest in your immunity so you can live longer, healthier, and happier!