Sleep soundly with SleepyCat

10 Year Warranty
For all our mattresses only - The Ultima, The Original, The Hybrid Latex, and the Baby Mattress

1 Year Warranty
Applicable on All Beds, All Bedding, All Pillows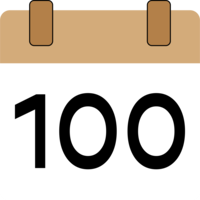 100-Nights Trial
On all our mattresses - The Ultima, The Original and The Hybrid Latex

No Cost Emi
Pay zero interest with our flexible financing options

Free Shipping
Now delivering across India. We serivce 30,000 + pin codes
The Ultimate Memory Foam Mattress Guide: Everything You Need To Know
July 28, 2022 | Written by SleepyCat Team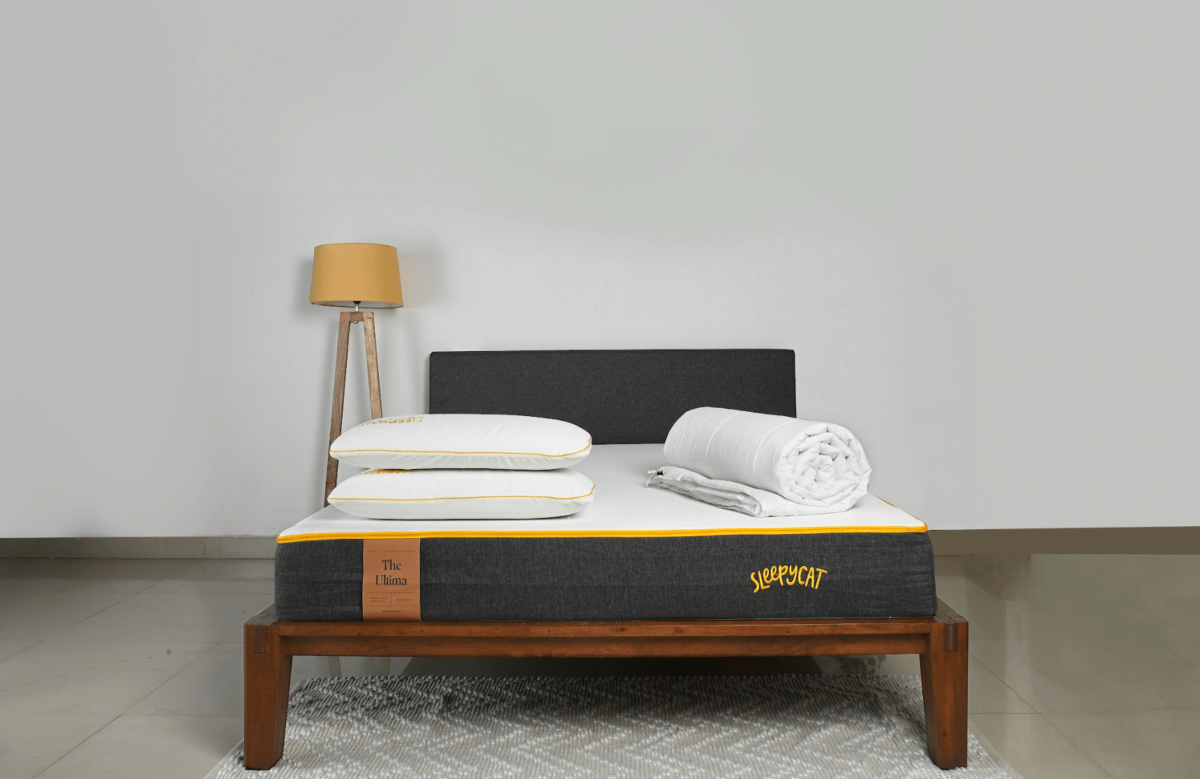 Memory foam mattresses are becoming more and more popular. But how do they work, and are they good for you? Find all the answers here!
Memory Foam Benefits
When it comes to mattresses, memory foam is one of the most popular materials on the market. These mattresses are known for their comfort and support, and they can be a great option for people with back pain or other health issues. However, memory foam mattresses come in various types and with different constructions. They can sometimes be more expensive than traditional cotton mattresses, so it's important to know what you're getting before you buy one.
Memory foam mattresses are made from a type of viscoelastic foam, which is a special type of foam that conforms to your body and relieves pressure points. This makes memory foam mattresses very comfortable, and they're often used in hotels, hospitals and nursing homes because of this reason. These mattresses can also help to reduce motion transfer, so if you sleep with a partner, you won't be disturbed by their movements during the night.
Memory foam mattresses are available in a variety of different densities, and the density will affect how firm it is. Higher-density memory foam mattresses are usually more firm, durable and longer-lasting. On the other hand, Open-cell memory foam is more breathable due to its lower density and minute ventilation pockets that promote airflow. SleepyCat mattresses use this variant of Memory foam.
Memory Foam Mattress – Pros and Cons
Pros: 
Comfort: One of the main properties of Memory foam is its ability to conform and retain its shape depending on the weight applied. This property allows the memory foam to respond to pressure and evenly distribute weight on the surface. Thus, leading to improved sleep quality and reduced pain.
Support: Memory foam contours to the 'S' shape of the spine, supporting your spine in its natural alignment. This can help reduce back pain and improve overall posture.
Durability: Memory foam mattresses are designed to last for many years. They are often backed by lengthy warranties, making them a wise investment.
Cons:
Cost: Memory foam mattresses are often more expensive than traditional mattresses. However, there are many variants available and each differs in densities. Memory foam typically lasts longer, so you may ultimately save money in the long run.
Heat Retention: Some people find that memory foam mattresses retain heat, making them uncomfortable to sleep on in warm weather. Look for a mattress with special cooling features if this is a concern for you.
Try SleepyCat's Ultima Mattress, India's first mattress with CoolTEC™ Fabric, which uses thermo control technology to actually keep you 4º cooler.
How to Pick the Right Size? 
When it comes to mattresses, size does matter (a lot)!. You want to make sure you pick a mattress that's the right size for you and your sleeping habits. Do you like to sprawl out? Or do you like to curl up in a ball? Maybe you switch positions throughout the night.
Think about how you sleep and then pick the right sized mattress. Here are the standard mattress sizes to help you make your decision:
Single: 30" x 72" to 42" x 78"
Double: 48" x 72" to 48" x 78"
Queen: 60" x 72" to 66" x 78"
King: 72" x 72" to 72" x 78"
Many mattress brands, like SleepyCat, offer customised mattresses to fit your needs, in case you do not have a standard-sized bed.
How to Pick the Right Brand? 
There are a lot of different memory foam mattress brands out there, and it can be tough to know which one to pick. Here are a few things to keep in mind when you're shopping for a memory foam mattress:
– Look for a brand that has a good reputation and that you can trust. Read online reviews, talk to friends and family, and do your research.
– Make sure the brand offers a good warranty. This will protect you in case anything goes wrong with the mattress.
– Look for a brand that has a longer return policy. You may not be able to truly understand if a mattress suits your comfort, just by trying it at a showroom for a few minutes. Also, it takes a couple of weeks for a memory foam mattress to take the shape of your body.
By keeping these things in mind, you should be able to find a memory foam mattress brand that's right for you.
Conclusion
We hope this guide has given you a better understanding of memory foam mattresses and what they can offer you. We believe that everyone deserves a good night's sleep, and a quality memory foam mattress is an investment that will pay off for years to come. With so many options on the market, it can be hard to know where to start, but we are confident that our guide has helped you narrow down your search. Thank you for reading, and we wish you sweet dreams!