Sleep soundly with SleepyCat

10 Year Warranty
For all our mattresses only - The Ultima, The Original, The Hybrid Latex, and the Baby Mattress

1 Year Warranty
Applicable on All Beds, All Bedding, All Pillows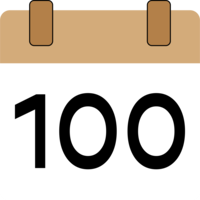 100-Nights Trial
On all our mattresses - The Ultima, The Original and The Hybrid Latex

No Cost Emi
Pay zero interest with our flexible financing options

Free Shipping
Now delivering across India. We serivce 30,000 + pin codes
Benefits of Sleeping on The Ultimate Cooling Mattress
July 17, 2023 | Written by SleepyCat Team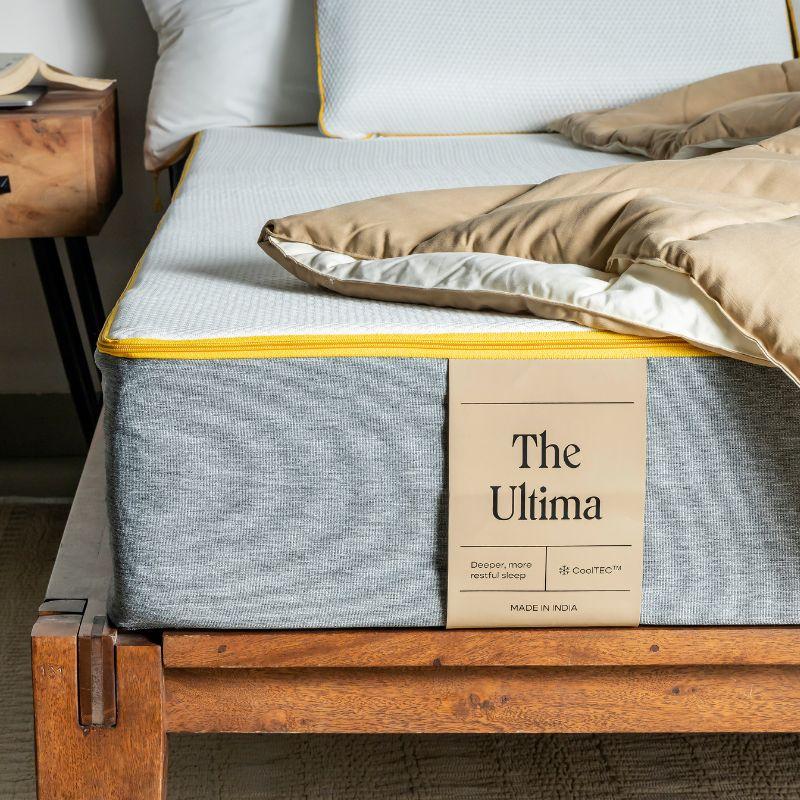 Mattress companies have been making significant strides in recent years, and with the introduction of cooling technology, more new bedding options are available to consumers than ever before.
If you are curious about getting a new mattress with cooling properties, figuring out which one is right for you can seem like a daunting task. Thankfully, you can save time and energy by learning about mattress cooling features in this article.
If you're curious about getting a cooler night's sleep, then read on. This article will show what cooling mattresses are, why cooling technology could benefit you, and leave you educated on the types of cooling mattress features available to you.
So What is Cooling Technology?
Put simply, cooling mattress technology uses various types of materials to draw away or absorb heat. Cooling system materials like gel-infused memory foam are designed to increase airflow.
Methods usually revolve around drawing hot air away from the body and absorbing natural heat radiation produced by thermoregulation, helping you stay cool.
How Will Cooling Technology Help You Sleep Better?
Now, first things first. Why would anyone need to have cooling features on a bed? In order to properly discuss the topic, one thing needs to be made clear: you are hot. 
That is, your warm-blooded human body is hot!
Humans have a natural temperature average of 98.6° F, which is already warmer than most objects we naturally come into contact with. When human bodies come into contact with other elements, they can increase the temperature of said elements via the body's natural heat radiation.
This is why objects like blankets or beds can feel warm after coming into prolonged contact with the human body. Thermoregulation is a natural part of the human body and helps people keep cool while maintaining their optimal body temperature.
Since the human body naturally produces heat, sleeping under blankets, especially during hot summer months, can make the body's temperature increase. The body temperature increase is due to the residual heat from the body's natural radiation.
Feeling hot makes it harder for the body to get comfortable, which leads to shifting positions while sleeping, generating even more heat! The body will naturally cool by 1-2° F when falling asleep; however, a high body temperature can make falling asleep more difficult. If you are a hot sleeper, you need a mattress that sleeps keeps you cool.
If you're looking for the best cooling mattress in the market, SleepyCat's Ultima Mattress is the perfect find! India's first cooling memory foam mattress with CoolTEC™️ fabric offers a viable solution to hot body temperatures and restless sleep by countering the residual heat generated by your body, keeping you 4° cooler. Ultima Mattresses are even cool to the touch, creating a relaxing way to rest without feeling muggy and hot.
4 Benefits of Cooling Mattresses
Now that you know what cooling technology is, let's look at some benefits you can take advantage of. Here are 4 benefits that cool-gel technology can provide for you!
1. Helps Support Deeper Sleep
As mentioned previously, human bodies tend to drop slightly in temperature during sleep. Heat can make people uncomfortable and prevent a solid sleep cycle. Hot nights make for groggy mornings, and no one wants that.
Thankfully, a good, chilly night's sleep is easier than ever to get with India's first cooling memory foam mattress with CoolTEC™️ fabric.
2. Promotes Energy Savings
When the summer rolls around, the temptation to crank up the air conditioner is hard to fight off. But relying on your AC is a short-term gain tofor you and a long-term loss tofor your wallet!
Save money on your utilities by making your bed cooler! Hot nights are easier to beat when your bed is actively working with your AC to keep you cool.
3. Relieves Night Sweats
Night sweats can happen to individuals for various reasons, such as anxiety, sleep disorders, or reactions to some medications. Dealing with night sweats can be annoying and make sleeping almost impossible.
A cooler mattress can help alleviate some of the heat that night sweats can bring. Ultima Mattresses also feature a machine-washable removable cover, which will help you get to sleep without suffering from as much discomfort.
4. Draws Heat Away From Your Partner
Humans are warm-blooded creatures and, as such, we tend to be a bit on the hotter side temperature-wise.
While being warm is good for staying alive, it can be downright annoying at midnight in the dead of summer. Add your partner's body heat, and you might as well be sleeping in a toaster oven.
Thankfully, with the Ultima cooling mattress, you can sleep next to the warmest person and still sleep 4° cooler, and with machine washable removable cover mattresses, you can rest knowing that sleeping hot won't ruin your mattress due to sweat.
Now You are Ready to Sleep 4° Cooler
So now that you know what mattress cooling technology is, you can shop the Ultima Mattress with confidence knowing what options are available to you!
We also offer an exclusive mattress recommender that will help you find a mattress tailored to your needs!