Sleep soundly with SleepyCat

10 Year Warranty
For all our mattresses only - The Ultima, The Original, The Hybrid Latex, and the Baby Mattress

1 Year Warranty
Applicable on All Beds, All Bedding, All Pillows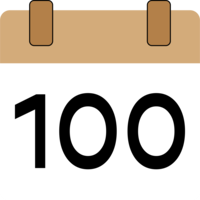 100-Nights Trial
On all our mattresses - The Ultima, The Original and The Hybrid Latex

No Cost Emi
Pay zero interest with our flexible financing options

Free Shipping
Now delivering across India. We serivce 30,000 + pin codes
Weighted Blankets and Fibromyalgia:  Can They Help Relieve Pain?
May 31, 2023 | Written by SleepyCat Team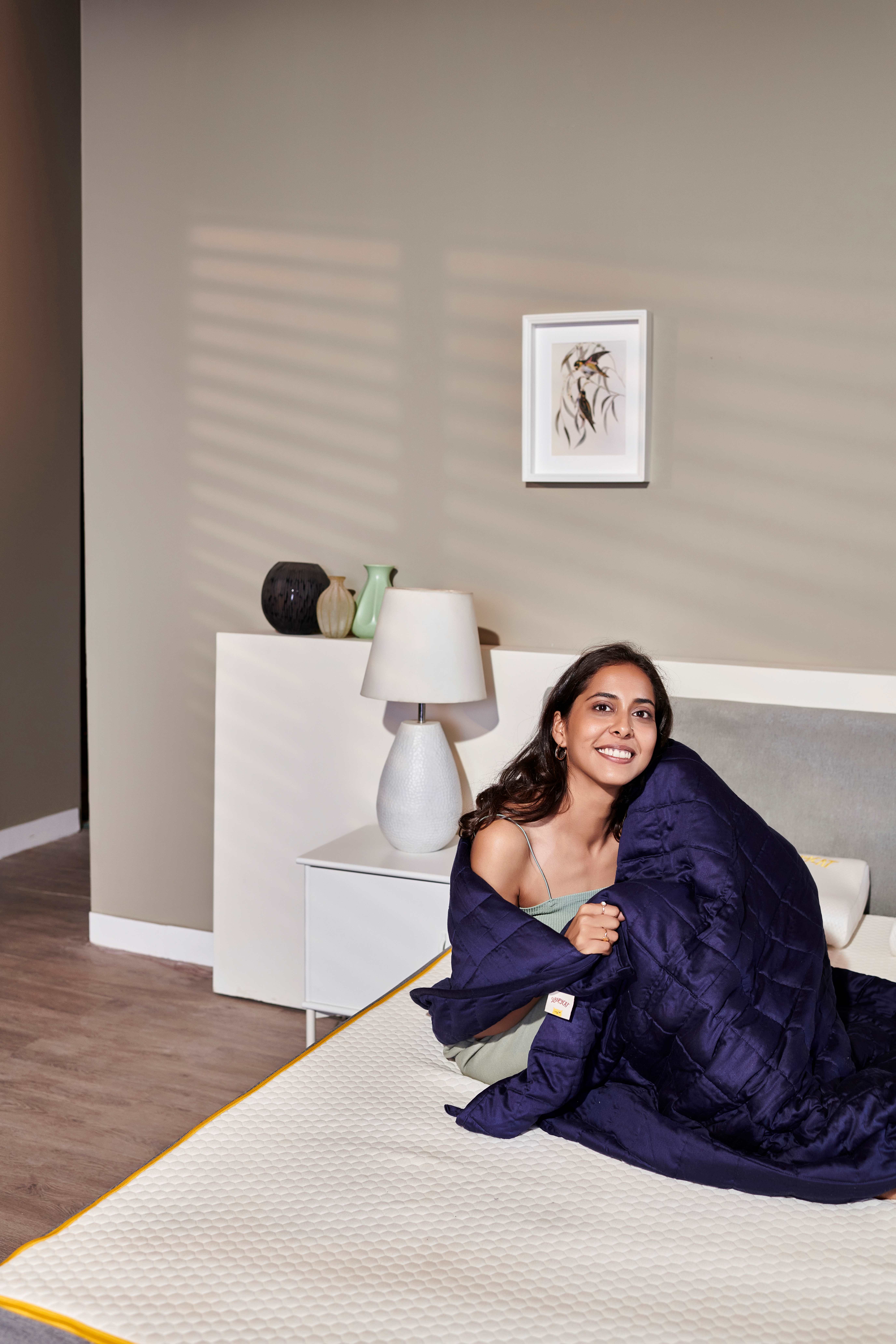 Ever heard of the term
Fibromyalgia
? As mystifying as it may sound, it's more common than you think. Fibromyalgia is a complex disorder that is characterized by fatigue, musculoskeletal pain, and sleep disturbances and can drastically affect one's quality of life. With no relevant cure in sight, to get a grip on solace, people reach out to therapeutic approaches. In recent years, there has been a unique contender that has emerged on the horizon of fibromyalgia management:
Weighted Blanket
. 
As we delve deeper into the intersection of

weighted blankets

and fibromyalgia, we shall explore the science behind pain relief, the mechanisms of actions attributed to pain relief, and the experiences of individuals who have embarked on this unconventional journey.
The Science Behind the Soothing Embrace:
Did you know that a warm snuggle could actually help release hormones like dopamine, oxytocin, and serotonin? These hormones are essential to combating stress and anxiety.
Weighted blankets have emerged as a phenomenon in the realm of therapeutic aids, with a growing body of scientific research supporting their effectiveness. These cozy wonders are designed to mimic

deep pressure stimulation
, a technique that applies gentle pressure to the body to promote relaxation and alleviate discomfort.
By engaging the body's natural mechanisms, weighted blankets offer a non-invasive way to help manage fibromyalgia symptoms, including widespread pain, muscle tenderness, and sleep disturbances. 
Can Weighted Blankets Relieve Fibromyalgia Pain?
SleepyCat weighted blankets are essential for individuals with fibromyalgia and anxiety due to their unique design and features that specifically target the needs of those dealing with these conditions.
Here's how SleepyCat weighted blankets can provide significant benefits:
Optimal Pressure Distribution:
SleepyCat's weighted blankets are carefully constructed to ensure optimal pressure distribution. The blanket is filled with high-quality glass beads that are evenly distributed throughout the blanket's pockets. This design ensures that the weight is evenly distributed across your body, providing a gentle and soothing pressure that mimics the feeling of a comforting hug. This deep touch pressure can help calm the nervous system, reduce anxiety, and alleviate muscular tension associated with fibromyalgia.
Enhanced Sleep Quality:
Sleep disturbances are a common complaint among individuals with fibromyalgia and anxiety. SleepyCat weighted blankets can help improve

sleep quality

  by promoting a more restful and uninterrupted sleep. The gentle pressure from the blanket stimulates the release of neurotransmitters like serotonin and dopamine, which are responsible for promoting relaxation and regulating sleep-wake cycles. By creating a cocoon-like environment, SleepyCat weighted blankets can help you fall asleep faster, stay asleep longer, and wake up feeling more refreshed.
Relaxation and Stress Reduction: 
Chronic pain and anxiety often go hand in hand. SleepyCat weighted blankets offer a sense of security and comfort, creating a calming effect that helps reduce stress and anxiety levels. The deep touch pressure provided by the blanket can activate the parasympathetic nervous system, responsible for the body's rest and relaxation responses. This can lead to a decrease in heart rate, blood pressure, and cortisol levels, resulting in a greater sense of tranquility and well-being.
Premium Quality and Comfort: 
SleepyCat is known for its commitment to quality and comfort. The weighted blankets are made from soft, hypoallergenic materials that are gentle on the skin, ensuring a comfortable and cozy experience. 
Durability and Easy Maintenance: 
SleepyCat weighted blankets are designed to withstand regular use and are crafted with durability in mind. They are easy to maintain, as they can be hand washed and dried, making it convenient for regular cleaning and care.
Conclusion:
In the world of fibromyalgia management, where finding relief from pain and sleep disturbances is a constant pursuit,

weighted blankets

have emerged as a potential game-changer. While scientific studies are ongoing, many individuals with fibromyalgia have experienced firsthand the benefits of these comforting blankets.
If you're ready to embark on a journey of improved sleep and pain relief,
SleepyCat
is here to support you. With their dedication to crafting premium,
high-quality weighted blankets
, SleepyCat ensures that your comfort and needs are prioritized. Each blanket is meticulously designed to provide the optimal level of pressure and coziness, helping you relax and find respite from fibromyalgia's daily challenges.
Take the first step towards a better tomorrow by choosing
SleepyCat
today. Your journey to improved sleep and pain relief starts
now.